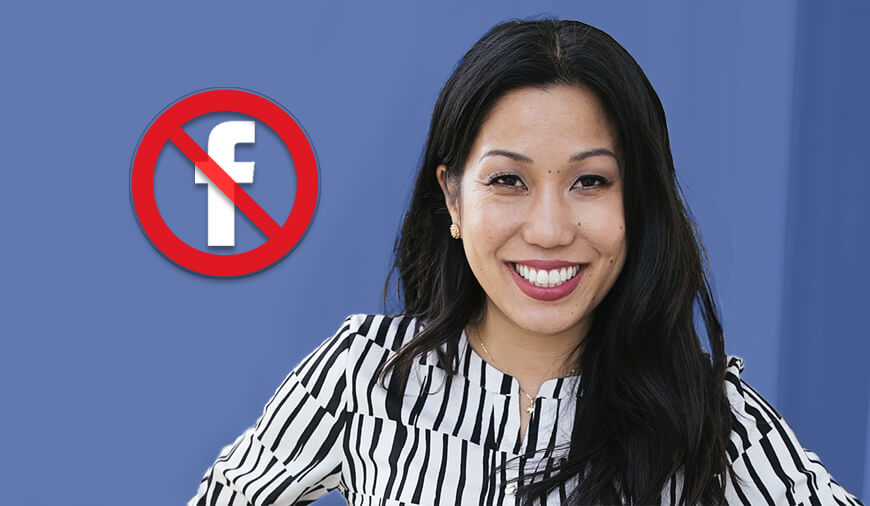 A platform like Facebook can become quite handy in underscoring significant events; then be it from history or any of the current scenario. But overturning it can also be seen as the lack of responsibility. In one such similar incident, a Republican congressional candidate's request to post a video was turned down by Facebook. The video contained the footage of the Cambodian genocide, which her parents survived.
Elizabeth Heng, the GOP congressional candidate, painted her campaign with the background involving everything related to Cambodian genocide that took place in the 1970s. In the video, Heng has talked about the atrocities people had to undergo and how her parents survived that grueling ordeal. Her campaign mantra about the Cambodian genocide is "Great things can come from great adversity."
Sadly, when Heng posted it on her Facebook wall, she didn't get the due clearance from Facebook to go further with advertising that video. And to this, Heng said, "revoked approval to advertise."
Facebook came to its rescue and clarified its stand on the video. "We don't allow ads that contain shocking, disrespectful or sensational content, including ads that depict violence or threats of violence," the message from Facebook read.
In one of her Twitter post, Heng conveyed, "Facebook rejected my video because it was "too shocking" for their platform, referring to the scenes of horrific events my parents survived in Cambodia."
On investigating further, the Fox News reported that the Facebook approved the ad later, and even a company's spokesperson confirmed it, "It is clear the video contains historical imagery relevant to the candidate's story." 
"We constantly see how liberal tech giants, time and time again, they target conservative voices," Heng told Fox News earlier Tuesday. "Facebook cannot deny their algorithms favor liberal messages and often reward individuals such as [Senate Minority Leader] Chuck Schumer, [House Minority Leader] Nancy Pelosi and individuals such as my opponent Jim Costa."
"It's unbelievable that [Facebook] could have such a blatant disregard for the history that many people, including my own parents, have lived through," she also said on social media. "I'm sure it is 'shocking' for people to hear about this kind of injustice, but this is the reality."
Interestingly, Heng is in an election fray and will try to unsettle the existing Democratic-Republican candidate, Jim Costa in California's 12th Congressional District. The video related to Cambodian genocide will only strengthen forward her campaign, which she kick-started recently.
You may also like:
Facebook Dating App Offers Five Genders To Choose From
Be Careful While "Login With Facebook," Hijackers May Hack Your Data
Facebook Planning To launch Its Own Internet Satellite
Written By
She is a content marketer and has more than five years of experience in IoT, blockchain, Web, and mobile development. In all these years, she closely followed the app development, and now she writes about the existing and the upcoming mobile app technologies. Her essence is more like a ballet dancer.
Follow