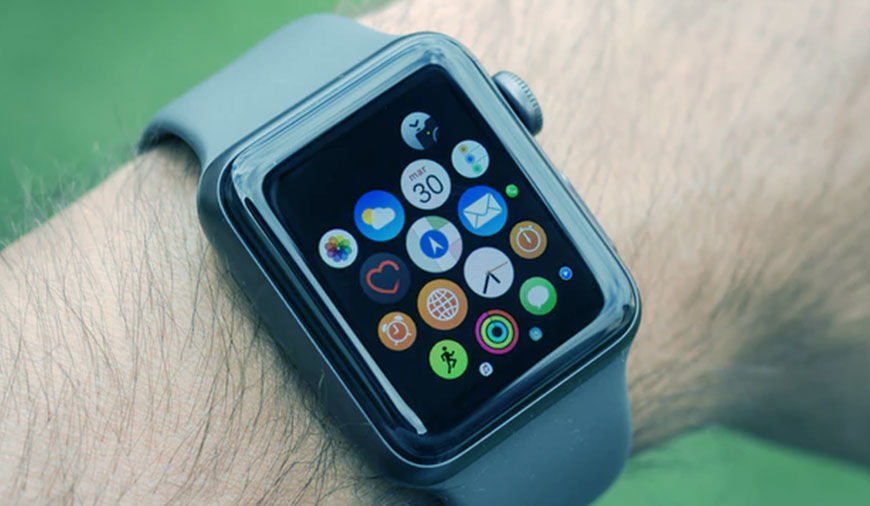 Apple watch notified 18YO Florida teen about a medical emergency to seek immediate help
Her heart was beating way more than normal, hitting 190 a minute, average heartbeat goes in between 60-100
All thanks to Apple watch that Deanna was able to seek immediate medical consultation after her smartwatch notified her of the condition
Doctor's said she had been suffering from chronic kidney disease
The technology is leaving no stone unturned to surpass human expectation besides making the life more easier for us. In a recent incident, Apple watch literally saved the life of a teen in Florida and that's why quoting it "a smart piece of gadget" won't go wrong. The news is as much information as it is surprising as it is one of the few incidences when technology help saved a human life.
The story has come all the way from Florida claiming Apple watch the savior of an 18-year-old teenager's life. The latest story claims Apple watch notified a girl about a medical emergency that could have cost her death. But all thanks to the technology giant, Apple that the smartwatch notified the teen much before the casualty and offered her enough time to save her life. 
The teen named Deanna Recktenwald was notified by Apple watch about her skipping heart rate when she was sitting in a church. While she was having her time at the Church, her Apple watch advised her to "seek immediate medical attention" as her heart rate was skipping. 
Worth mentioning, a normal heart rate beats anywhere in between 60-100 beats in a minute but in Deanna's case, it was near 160, which is way more than the normal heartbeat. Eventually, it hit 190, which is more than enough for a person to die immediately. But all thanks to Apple watch that Deanna was able to seek medical consultation immediately after her smartwatch notified her of the condition. Her mother, Stacey being a registered nurse helped her get the help in no time. 
"I didn't know what was going on at all and it was just out of the blue," she told while describing the incidence.
"It was alarming that the watch was telling us to seek medical attention," Stacey, added. "I didn't even know that it had the capability of giving us that alert."
As soon as Deanna was taken to the hospital, immediate blood tests discovered the chances of her kidney failure. Further tests found her affected by chronic kidney disease but her stay at the hospital made situation worth bearing for the teen.
That's a well-illustrated example of what technology could do to humankind. Obviously, every coin has two sides and the technology is no different. It only depends on the ways we use it to name it either inferior or the superior. 
While you may ponder upon the thought, here is the quick thought from Tim Cook on the news.