5+ Top AI Gaming Apps that Deliver a Smarter Entertainment
This report covers the top AI gaming apps that are able to revolutionize the traditional smartphone gaming experience. Read further to know what special features these games are delivering.
Last Updated on :
May 10, 2023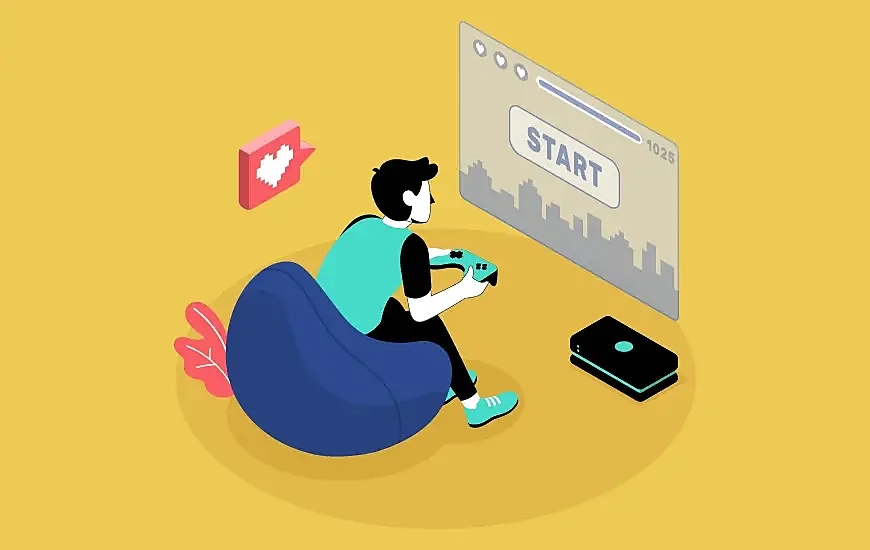 AI is now fueling the comfort of our lives by empowering and upgrading various technologies. As AI got smarter, it helped other technologies get smarter as well. And one of the technologies that are continuously
leveraging AI
the most for years is mobile apps.
Mobile apps have started using
AI for personalized recommendations
, enhanced performance, enhanced games, and more. Today, in this blog, we are focusing on some of the top AI gaming apps specifically and trying to figure out why people love these games.
Our Top Picks
To understand the AI gaming segment better on smartphones, we have picked a few top gaming apps that use AI. We will introduce you to these best AI apps for gaming, discuss the features of these game apps, and include their download links for Android and iOS.
Top AI gaming apps for Android and iOS
Each best AI app for Android and iOS included in this blog is tested and reviewed to ensure you only have the best apps recommended to choose from. Go through the descriptions and features and download the AI game of your choice by clicking on the download links of your phone's OS. Now, without further ado, let's begin!
1.
AI Dungeon
4.4
3.5
Ever wanted to have a story that revolves around you but from someone else's perspective? Well, AI Dungeon makes it possible. On this one of the most fun games with the best AI, you can generate stories along with images. Modify the settings of the AI to set a tone, genre, writing style, and more, and just ask it to write the story for you. There are endless possibilities on this one of the leading AI-based gaming apps.
Features of AI Dungeon, one of the best AI games:
Comes with free in-app purchases

Generate random stories with images

Customizable tones and moods of stories

Generates the story within seconds
2.
Replika AI
4.5
3.1
This game probably uses the best AI in games. Replika AI was launched in 2017 for the public and since then it is continuously evolving and getting smarter. The best AI app for Android and iOS uses an AI chatbot that is customizable in terms of mood, tone, and other characteristics.
There is an AR feature as well that combined with AI, lets this one of the best artificial intelligence games observe your surroundings whenever you want to talk about them. Replika AI is also quite famous as one of the best mental health apps out there due to its ability to make users feel calm and get rid of their anxieties.
Features of Replika AI, one of the best applications of AI in gaming:
The app is free to use

Comes with AI chatbots that are customizable

Use AR to talk about objects around you

AI lets Replika character understand you and evolve
3.
AI Girlfriend
4.6
4.2
As the name suggests, AI Girlfriend is an app that lets you have a virtual companion to talk to. The AI chatbot is able to understand you and evolve the more you talk to it. Among the top online gaming apps, AI Girlfriend is probably the smartest chatbot you can install on your smartphone.
You can even customize the looks and dress of your AI companion in this one of the best AI apps for gaming. And it responds instantly so you do not have to worry about getting bored either. You can play games like truth and dare or create roleplaying memories, AI Girlfriend will help you entertain yourself.
Features of AI Girlfriend, one of the best AI games:
Helps you find a smart AI companion

Its AI evolves the more you talk to it

You can customize its dresses

Create your stories and roleplay with this AI
4.
ChAI - Chat with AI Friends
4.4
4.3
Chat + AI = ChaAI is probably one of the smartest AI-based gaming apps existing in the segment. The app lets you find smart AIs from around the world to talk to and become friends with. To put it simply, among the top game apps in this category, chAI is probably the only option that delivers the qualities of multiple AI chatbots in a single app.
Features of ChAI, one of the best AI games:
Comes with several different AI chatbot

You can make friends on ChAI and play games

Explore several chatbots on the homepage

Talk to AIs with different personalities
hype your product on mobileAppDaily
With our strategically designed marketing solutions
5.
AI Tales
4.5
4.0
The next recommendation we want to talk about in this one of the best AI in games is AI Tales. In this game, you can generate your own AI story or pick one of the already prepared ones to read them.
The game is designed to lighten up your mood by immersing yourself in stories depending on your mood. You also get the freedom to pick your style of responding to what is happening in the game. There are customizable environments, player skins, and more to enhance your experience.
Features of AI Tales, the best artificial intelligence app:
Generate AI stories or create your own

Pick characters and character skins

The platform provides choices of actions as well

There are multiple author tales as well in the game
6.
Dreamily
4.2
4.5
If you are a visionary with ideas flowing up in your mind, Dreamily is the app that you might enjoy having on your phone. One of the top AI-based iOS and Android games applications, Dreamily provides all the smart writing tools that anyone might need.
You can create stories, generate AI characters for these stories, hear their voices, talk to them on calls, and control their lives by creating environments. Dreamily is an opportunity to show the world, or just yourself that how creative you can be.
Features of Dreamily, one of the top applications of AI in gaming:
Create your own stories

Talk to characters that you have created

Supports chats and voice calls with your characters

You have the freedom to generate environments
7.
Chess
4.8
4.8
Among the leading iOS and Android game applications, Chess uses AI technology in the best possible way. There are AI-powered in-game characters that can help you train, improve your game skills, and compete against you in different styles of games.
There are several AI bots with different skill levels to compete against you. So, if you ever get the question "Is there a game with AI NPC?" in your mind, well, Chess by Chess.com is your answer.
You can even observe your gaming patterns and figure out where you messed up. Chess does not stop there, it even provides you with in-depth guides that can help you improve your game and the best part is, these guides are recommended based on how you play your games.
Features of Chess, the best artificial intelligence app:
Get in-depth game statistics personalized to your playstyle

Includes a range of AI bots offering lessons and guides

You can also match with random players and play against them

Playing Chess on the app is entirely free
8.
Silver
3.9
4.4
Silver is a name that has been entertaining players for quite some time. Considered among the top AI gaming apps, Silver is a card-based gaming experience where you participate in 2-player challenges. The trick is that the other player is a computer AI that you are supposed to challenge and of course, defeat. If you are new to the genre of this game, you also have plenty of helpful guides inside the app itself to rescue you. So, install this amazing experience and kill your time in the most fun way possible.
Features of Silver, the best artificial intelligence app:
Play 2-player games of Silver with an actual AI

The goal is to get the lowest sum in four rounds to win

Comes with an in-depth Help screen to guide first timers

You can check the abilities of each card by tapping and holding onto them
publish unbiased & detailed reviews
That Promote Your Product's USPs
Conclusion
AI is revolutionizing the gaming industry across all platforms. Developers use AI for faster development of games, to automate the app testing process, to make Non-playable Characters (NPCs) smarter, and optimize games for better performance.
Top titles like Red Dead Redemption 2 (RDR2), GTAV, and Alien: Isolation among others have been topping charts due to the amazing personalized experience these games are able to deliver to users.
And with time, as AAA games are getting more accessible on smartphones as well thanks to cloud technologies like cloud gaming apps, it is high time for all game developers to become early adopters of AI.
Lastly, if you are a developer and want to see your game among these top AI gaming apps, you might have the opportunity to list your product as well. Just write to us and submit your app so our experts can review it and make a decision about featuring your app.
Written By
Pallavi
Content Head at MobileAppDaily
She is an avid writer of technology and trending mobile apps. When she is not busy updating you about the tech world, she spends time reading books and playing guitar.
Follow
Take the first step to
your Product's growth