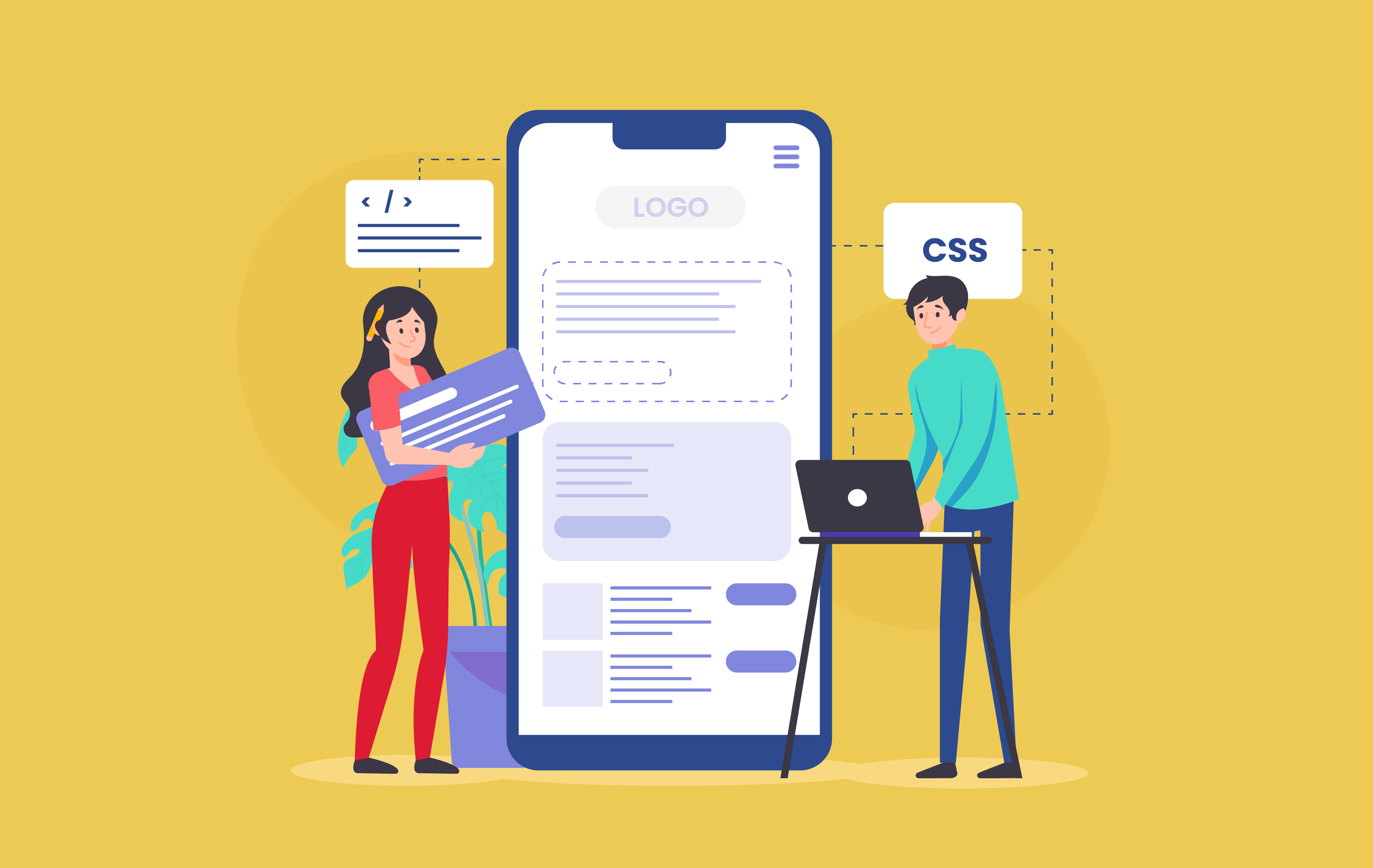 These days, having an app for your business is no longer a choice but a necessity. It adds more value to the customers by offering better communication and instant ways to buy your product or services. But, how do you hire mobile app developer who can add more value to your app than just development?
Stats say that there are around 2.3 million developers building digital products for desktop, web and mobile platforms across the globe. But are they all efficient enough to understand your business vision and deliver the desired product on time? With such a vast platter of choices, how do you hire the best app developer?
Your hunt to hire the best mobile application developer must tick a few boxes including a basic knowledge of development, trending technology stacks, delivery timeline, and many more.
To help you find the best fit for your app idea, we have drafted this detailed article where you'll get ample knowledge about what you need to keep in mind before looking for app developers.
How to hire an app developer?- A Comprehensive Guide for Selecting An Efficient Professional for Your Project
Further in this guide, you can explore some key considerations that must be kept in mind while selecting and hiring a mobile app developer for your business.
1. How clear are you of your App Idea
No matter how skilled a mobile app developer is, he can only execute what you want for your app. Therefore, it's quite necessary to have a clear idea of what purpose the app fulfills and what would be the features you want to integrate into the app. So, be transparent about explaining:
What would be the features you want to integrate into your app?
For instance, if it's a travel app what features you're supposed to incorporate in your app. Are you planning to cater your end-users with -
Quick location search and filter options
Booking services for Flights and Hotels
Geolocation and navigation services (Google Maps)
Users' personal account sign-up and social media sharing
Reviews and rating section
From the best travel apps to top finance applications, there is a lot of competition in almost all domains, so to stand a chance against your competitors, you'll need to offer what's missing in their apps.
Similarly, there'll be many other tricks in the books that can excite travel app users, so don't hold back your ideas before the developers.
What is your app's USP (Unique Selling Proposition)?
There are established well-renowned travel apps such as Trivago, Airbnb, Google Trips available in the market, offering best flight discounts and hotel packages to travelers. Why should users choose your application to solve their purpose?
Suppose you're planning to provide an automatic flight price alert system to the users, where the users are notified of the flight rates on travel dates they've set in the calendar. This is one example of offering a unique feature. There can be many more like these.
What would be the category of your app?
App categorization defines the group of the audience you would like to target with your mobile app. Visibility in a particular category allows users to easily filter their search based on their app requirements.
For example, if you want a travel app, you have to choose the travel category when you're uploading your app to the app store. Similarly, for a food delivery app, your category would be different and related to the food industry.
How complex is the user journey in your app?
The cost to develop an app depends on your choice of developers, if they are freelancing or part of an in-house development team. Simple app development is relatively more cost-effective and consumes less time to develop but is best suited for an app with simple functions like a calculator or calendar.
The Heavy functionality apps with multiple features need more investment in terms of development and integration. So, it's up to you what features do you want for your app and how will they translate in your app's roadmap. As the complexity rises, development time and cost increase simultaneously.
In this scenario, we would suggest you hire app programmers who possess immense industry and domain experience. Besides helping you attain the maximized return on investment for your business app, experienced developers will also be useful post-launch of the app in terms of feature updates and bug fixes.
2. Which problem do you want to solve through your app?
Now that the world's gone mobile, there's an app for every problem ever. Hungry and want instant food? There's an array of food delivery apps. Want to book a taxi? Browse for the best ride-sharing apps. Want to manage financial stuff? You have financial apps that splendidly meet individuals' day-to-day-needs, all available with one tap.
So, you need to find that one or a couple of problems that your app can solve. A few ways to catch that problem are:
How can you Hire mobile app developer easily?
If you are looking for a solution on how to hire an app developer, be it for a fintech app or a gaming app, without much hassle, we have got you covered. Consider the below-mentioned points to simplify the process:
Who Is Your Target Audience?
Keeping this major factor in mind, you also have to decide what individuals' problems you're putting up to solve by introducing your app? Or we can say what type of audience would be interested to download your app? Decide and proceed accordingly!
What Platforms (Android or iOS) Will Your App Be Compatible With?
To satisfy diversified customer needs, you should think from their perspectives. You can make this happen by facilitating users with native Android/iOS apps or the more cost friendly cross-platform app solution You need to carefully specify the platform requirements on which you want to develop your app. It's one of the major factors that enumerates the device compatibility for the forthcoming mobile app.
Discuss your platform-related plans with the app development company. As per Art of the zoo, any top development company in 2021 will be able to tell you which platform suits your app the best. But don't trust them blindly and make your own efforts to find the best partners.
So, be cautious while you hire application developers as you need to focus on their expertise in the respective platforms and the know-how to build a mobile app that caters to users' basic needs.
Remember, don't always restrict your app to Android and iOS devices. There are still plenty of Windows and Blackberry users that have been also been counted amongst the valuable users.
3. In-house Or Outsource. Which developers to choose?
No one can straightforwardly answer this question because the industry considers both (in-house and outsource) as one of the reliable options to develop a feature-packed mobile app. If your business plans are to reap the app advantages in the long run, hiring in-house app creators would be beneficial. They assure full-fledged app development and also provide timely maintenance (if required) to make the app up to date.
Moreover, they are always ready to keep your app updates on priority so that you can facilitate customers with new features. This not only builds trust for the app and associated brand but also makes the users glued with the app for a long time.
In another case, if you want your app to be a one-time investment, it would be great if you outsource app developers from the industry. By doing this, you'll get your app developed on time and under budget.
4. In case, you decide to outsource, you'll have to again choose among Freelancer or Company
A company has always been a reliable source to opt for mobile app developers. You always approach an app development company with a budget in mind and they assure you to carry out each aspect according to your budget requirements.
An industry-leading company itself uses all the enterprise-grade software and tools in order to manage the task and to deliver the high-end product to the clients. Hence, joining hands with a trusted app development company will always result in the best quality output.
Besides, if you hire offshore mobile app developers from a credible app development company, you would be able to reap the following advantages:
Development expertise
Skilled development team/resources
Quality and commitment
Product security
Well-connected communication
Round the clock availability
Transparent pricing structures
Maintenance and support
On the other hand, if you hire app developers as freelancers, you might not get all these advantages with them. But it doesn't mean you shouldn't go for freelancers to build an app.
Basically, mobile app developers working as freelancers have always been hired to complete the specific project on or before time and with quality results. They are development pros as you can utilize them on multiple projects that entail specific and precise requirements. You can find freelancers with specific skills at highly-affordable rates which is considered a good choice for short-term app development projects.
5. Where to find mobile app developers? Conduct web research to find countries with the best mobile app developers
Entrepreneurs most often search the web to find app developers from different countries and locations. Now, when you know whom you want to hire (freelancer or company) surf the internet and find out the best app coders for hire from the most prominent countries.
When trying to address the question of "how to find mobile app developers" maybe start with the "where to find".
We have made in-depth research that went into this investigation and came out with a few countries based on their first-hand experience that makes them the most preferred source to hire an app builder.
North America
India
Ukraine, and
UK
These are the countries that have rewarded entrepreneurs with the best industry talent to carry out their app development process with the utmost quality.
A crucial aspect of finding the right developer is creative sync. How to hire an app developer that truly understands your mobile app idea? Go through the list of top mobile app developers to find which one fits your creative expectations and has the relevant technology and domain experience.
When you find a developer to build an app, make sure to communicate your expectations well. The following point describes communication and shortlisting in more detail.
6. Communicate And Shortlist App Developers
At this point in time, you must have prepared a list of the best app developers that you think would be suitable to furnish your app development ideas. It's great! But before moving further, make sure that the selected app developers are worth hiring for your next project.
There are a few recommended ways that can make clear pathways for anyone who is looking for app developers to get flawless app development.
Always look for a reliable and long term partner
The industry is flooded with numerous software development agencies that have a track record of several gratified clients. Here, you're obliged to look for a company that believes in maintaining long term cordial relationships with its clients. No matter how much time will your project requires (short-term or long-term), your relations with your app development partners should be long-lasting.
Audit their industry and domain expertise
When you hire someone to build an app for your business, make sure you know everything about their industry experience. Inquire about their domain specialty like what type of apps (healthcare, automobile, banking, gaming, etc.) they have successfully delivered to their valued clients. Map your project requirements with their industry credibility and proceed if you find everything on track.
Check the technology stack they utilize
The future success of a mobile app is heavily dependent on the technology stack it uses. You must be utilizing a robust methodology for your app development but if you fail to put it together with a scalable and strong technology stack, you're not going to succeed in what you're aiming for.
Generally, a mobile app developer focuses on one aspect of development but in some cases both areas of development happen simultaneously. Technical stacks are segregated into two categories:
Front-end - Tools app developers used to create interactive user-interface incorporated with ultra-modern functionality.
Back-end - Here, developers need to work on database caching so that users can get accurate and immediate output.
Hence, you have to keenly audit the programming languages and software products your concerned app developers use to build an app. If they are using the advanced software tool kits and programming languages, it would be beneficial to go with your choice.
You can determine whether they are using the best tech stack or not on the basis of the below categorization:
Android Tech Stack
iOS Tech Stack
Hybrid Tech Stack
Sencha Touch
Ionic
Cordova
PhoneGap
Cross-Platform Stack & Experience
Flutter
Xamarin
React Native
A great mobile app developer will always keep a check on the best and the latest technologies to be used for development. The growing importance of cross platform applications makes it an important criteria to consider before hiring mobile developers.
Majorly there are 3 players in the mobile OS: Android, iOS & windows. When you find app developers online, always examine their core competency and the ability and willingness to create cross-platform apps.
Check if they have a general UI/UX sense
If you are wondering how to find a mobile app developer that is competent enough to make a successful app then make sure to check for general design capabilities.
The entire point of a mobile application is to cater to the customer base and provide convenient access to the product/service offering. This is where the User interface (UI) and (UX)user experience become so relevant.
A good design sense distinguishes a great mobile app developer from an average one. The application interface depends on the app category and the product or service offered.
An accomplished developer will code keeping app usage convenience in mind and will be able to proactively comment on features that make app usage easier or more complicated for the customer.
Check for Business Capabilities
When a company looks to start a new operation and wants to create mobile app for that, they usually wonder how to hire mobile app developers that will not only build a high-performing app but who create a product that is unique and trumps other players in the market.
Here business capability includes knowing competitors and understanding what features of app will make it stand out from the rest. An enterprising mobile app developer will be a lot more successful in creating a product that is liked by customers and is profitable.
Talk about their overall industry experience
You must have checked the establishment of your shortlisted company during web research. And if not, ask them directly about how long they have been in the industry to serve clients with quality mobile app products.
Check the client references
Every credible app developer has its own portfolio of work which portrays the type and quality of work they deliver to their clients. If they've maintained the same, it's great! And if not, ask them to provide a few client references they have previously worked for.
Checking the client references will let you know what design and coding concepts they have followed to bring out the best app development.
This is how you can find a developer by keeping a close tab on each of their app development aspects.
7. Important questions to ask before hiring someone to make an app for you
Can they provide a list of past and current customers?
You need to ask your selected app developer to provide the information about their previous and current clients they initially claimed to have signed the project deals with. Get the list and raise a few questions to know whether your app developer actually worked for them or not.
In this case, you can get the chance to get in touch with their clients or sometimes genuine testimonials can make everything clear.
What market segments do they follow?
When you are ready to hire a programmer to make an app, make sure that they have the domain knowledge you belong to. It would also be beneficial if your hired technology partners consistently keep a close tab on trending app development ideas.
What is their preferred platform/technology for app development?
Don't forget to ask your developer about the programming language they are trendy and what platform they would recommend for your app development project (with reasons).
Do the selected candidates and companies have relevant experience?
When you hire a developer to make an app, you would most probably make your mind that he should be experienced enough to tackle your project requirements. The best way is to ask your developers whether they have previously developed the app like yours.
Initially, we have taken the example of a travel app which you're supposed to develop for travel lovers. To develop a travel app with quality, your developers should have a stronghold to carry out travel projects.
Do they guarantee quality app development?
A straightforward way to know about the quality project delivery of an app development company is by checking its quality certifications. If the company has achieved any CMMI levels, you shouldn't doubt their quality parameters. Along with that if the app developers are ISO certified, they are surely determined to offer quality services to their clients.
How will the app development process run?
Understanding the development process will help you create an efficient strategy, timeline and it will also help you test the knowledge & expertise of the development agency in each of the below mentioned development steps.
However, it's not possible to define each step right here but to get a quick idea for an app, you can go through the standard app development process that mobile app builders usually iterate with.
Generally, there are a few phases of the app development process that includes:
Research
Wireframing
Technical feasibility assessment
Prototype creation
Designing
Development
Testing deployment
To get everything right on the track, check whether the app developers or the company you're going to tie up is working with the same flow.
What additional features for an app would you recommend? Would the app withstand high load?
Ask them, besides the documented features and app functionality, what are the additional features that they can suggest to enhance app functionality. The app is going to be used by hundreds of users hence, it should have ample features that can withstand the load efficiently.
In this case, you have to hire top app developers who know how to build an app interface which ultimately results better in every aspect.
Are they ready to sign a copyright agreement?
When it comes to protecting intellectual property, Copyright is the prominent act or term people often take the assistance of. It's the best idea that has been helping entrepreneurs to protect their business ideas from being hacked.
So, before jumping to the decision of finalizing an app developer, ask them if they are ready to sign the copyright agreement for not disclosing your app ideas with any other authority.
Key Takeaways
A skillful app developer is a must for carrying out flawless app development. One wrong step and it's going to cost you time and money while resulting in a faulty app. Therefore, be cautious and make the right decision that renders you with the efficient app creators for hire to build your dream mobile app. Additionally, as managing independent app developers could be overwhelming, you have the option of hiring the software development companies in the USA or from anywhere else in the world as well.
Here's a quick glance at all the best tips to help you find app developer:
Always find a mobile app developer by initially defining your project needs
Clarify what type of app do you want to serve the users with or why they should download your app
Decide whether you want in-house developers or you would prefer outsourcing
Coming to the decision to outsource app development services, choose between a company or freelancer
Shortlist app developers based on prominent countries
Establish effective communication to carry out developers selection
Raise a few important questions to make things more about your app development
Written By
Aparna is a growth specialist with handsful knowledge in business development. She values marketing as key a driver for sales, keeping up with the latest in the Mobile App industry. Her getting things done attitude makes her a magnet for the trickiest of tasks. In free times, which are few and far between, you can catch up with her at a game of Fussball.
Follow
Want To Hire The Best Service Provider?
MobileAppDaily will help you explore the best service providers depending on your vision, budget, project requirements and industry. Get in touch and create a list of best-suited companies for your needs.