Top Weight Loss Apps of 2023
Explore our inclusive list of the best weight loss apps that are set to be your best companion on the transformational journey.
Last Updated on :
November 06, 2023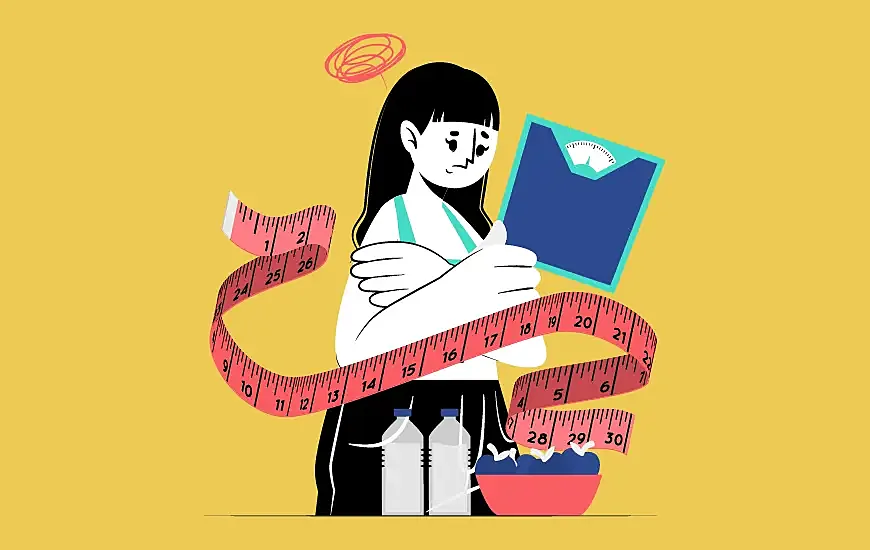 Health is an important aspect of our lives, and many of us are constantly looking for ways to stay in shape. Luckily, weight loss apps have been developed to help you achieve your desired health goals! With these handy tools, calorie tracking, setting exercise plans, and monitoring progress have never been easier.
With weight loss apps, you can set realistic goals, track your daily activities, and monitor your progress over time. There are a variety of features available to help users achieve their desired results. Whether you're looking to drop a few pounds or embark on an intense fitness journey, these apps can be incredibly useful.
In this blog, we will see the best weight loss apps available, what features they offer, and how you can best utilize them. Let's look at top weight loss apps in 2023. Top apps like Yoga Go, MyFitness Pal, Strava, etc., offer daily exercising regimes to power your transformation.
Our Top Picks
Selecting top weight loss apps is not an easy task. After a lot of research and analysis, we have compiled a list of the best weight loss apps in 2023 based on user ratings, features, and performance.
Top Weight Loss Apps to Try in 2023
We have listed the top apps for losing weight and staying in shape for both Android and iOS users. Check out these apps and download the one that best suits your requirements.
1.
Calorie Counter by Lose It!
4.8
4.2
Calorie counting has never been easier with the revolutionary Calorie Counter by Lose It! app. This highly intuitive calorie tracker and food diary app help you achieve your weight loss goals with ease and precision. You can easily manage your calorie, macro, and carb intake by simply downloading the app, setting your goals, and tracking your diet, food, and exercise.
Calorie Counter by Lose It! is one of the top weight loss apps that sets the standard for calorie counting and weight management apps. With its impressive features, precise tracking, nutritional insights, and recipe resources, it is the perfect tool for anyone looking to lose weight and maintain a healthy lifestyle. So why wait? Download the best calorie-tracking app now and start your weight-loss journey today!
Notable Features of Calorie Counter by Lose It
Barcode scanner

Track macronutrients, carbs, and calories

Meal planning and target feature

Personal insights and behavioral analysis

Hundreds of recipes for different dietary needs
2.
MyFitnessPal - Calorie Counter
4.7
4.5
MyFitnessPal - Calorie Counter & Diet Tracker is a comprehensive nutrition and fitness app that makes tracking your diet easier than ever. With an extensive database of over 1 million foods, the app allows users to quickly find the nutritional information they need and track their daily calorie intake with ease.
MyFitnessPal offers users a wide range of features and functionalities that make tracking their nutrition and fitness goals easier than ever, making it one of the top weight loss apps. With the ability to set individual daily nutrition goals, log meals quickly and easily, create custom foods and recipes, get personalized meal suggestions, track weight loss progress over time, and monitor exercise performance, MyFitnessPal has everything users need to stay on track with their diet and exercise goals. If you are looking for the best apps to maintain a healthy lifestyle and manage your body weight, this is the perfect choice for you.
Notable Features of MyFitnessPal
1 Million+ food database

Nutrition goals & targets

Quick and easy meal logging

Custom foods and recipes

Personalized meal suggestions

Weight loss progress monitor

3.
Fitbit
4.2
4.0
Fitbit is a leading app for health and fitness that has revolutionized the world of wearable technology. With a wide range of features and functionalities, Fitbit has become an essential tool for anyone looking to take control of their health and well-being. It is one of the best weight loss apps in 2023.
Fitbit's range of trackers and smartwatches are designed to help users understand how their activity, workouts, sleep, nutrition, and stress all fit together. With all-day stats like steps, distance, calories burned, floors climbed, and active minutes, users can get a complete picture of their daily activity levels.

Notable Features of Fitbit
Track basic health and fitness stats

Video and audio workouts

Sleep tracking tools like Sleep Score

Mindfulness exercises and stress-reducing audio tracks
4.
Calorie Counter by FatSecret
4.8
4.4
.The Calorie Counter by FatSecret is an outstanding weight loss tracker app that provides you with everything you need to make sure you're on track with your weight loss goals. With its intuitive interface and powerful functionalities, this app is designed to make tracking your calories and maintaining a healthy diet easier and more enjoyable than ever before.
This app is truly a fantastic tool for anyone serious about achieving their weight loss goals. With its extensive range of features and robust community support, it is undoubtedly one of the most comprehensive weight loss apps available on the market.
Notable Features of Calorie Counter by FatSecret
Food Diary with barcode scanner & image recognition

Exercise diary that integrates with popular apps

Diet calendar with detailed reporting goals

Weight tracker to monitor progress

Robust community support
hype your product on mobileAppDaily
With our strategically designed marketing solutions
5.
Noom: Weight Loss & Health
4.7
2.7
Weight Loss & Health is one of the best free weight loss apps in 2023 designed to help individuals achieve and maintain long-term weight loss and overall health. This cutting-edge platform is specifically designed to facilitate behavior change through a personalized, interactive approach that focuses on educating users about healthy habits, mindfulness, and nutrition.
The app's 1:1 coaching feature is particularly noteworthy, as it provides users with access to a certified coach who can help them set realistic goals, create personalized plans, and monitor their progress. This feature is particularly handy for individuals who require that extra level of accountability and support to stay on track.
Furthermore, Noom's 10-minute daily lessons are another important tool that helps users build healthier habits.
Notable Features of Noom
1:1 coaching & 10-minute lessons

Massive food database

Million scannable barcodes

Weight logging, water tracking & step counting

Hundreds of healthy recipes
6.
WeightWatchers
3.0
4.8
WeightWatchers is not just another fad diet program. Rather, it stands apart from the crowd due to its unique approach to healthy living, emphasizing nutrition, livability, a strong support system, motivation, and better sleep. For those who are looking to achieve lasting weight loss results, the WeightWatchers program is unequivocally the way to go.
WeightWatchers also stresses the importance of having a strong support system. The program offers access to a private members-only social community, 24/7 live coach chat, and 5-minute Coaching audios to empower individuals to stay on track and motivated. This support network ensures that individuals have the help and guidance they need to make positive changes to their lifestyles. It is undoubtedly one of the best weight loss apps.
Notable Features of WeighWatchers
Points system & custom meal plans

Smart grocery shopping & recipes

24/7 live chat

Healthy habits tracker and Activity logging

5-minute coaching audios and sleep tips

7.
PlateJoy
4.7
3.0
When it comes to achieving our health and fitness goals, having a customized meal plan can make all the difference. Introducing PlateJoy, a good weight loss app that has an ultra-personalized meal planning service that takes the guesswork out of healthy eating.
With PlateJoy, you can choose from a variety of lifestyles and dietary preferences, including Paleo, Gluten Free, Weight Loss, Kid Friendly, Vegetarian, Vegan, Low Carb, Low Fat, Prediabetic, and more. Whether you're a busy parent looking for quick and easy meal options or an athlete needing high-protein meals to support your training, PlateJoy has you covered. And if you're short on time, PlateJoy offers optional grocery delivery, allowing you to further streamline your healthy eating routine.

Notable Features of PlateJoy
Lifestyle & dietary preferences

Custom meal menus

Grocery delivery options

Time convenience options

8.
Calorie Counter - MyNetDiary
4.8
4.7
Calorie Counter - MyNetDiary is a comprehensive and powerful app designed to help users achieve their weight loss goals in a fast and efficient way. Boasting an impressive database of food labels, updated daily to include information from restaurants, grocery stores, and specialty foods, it provides accurate and up-to-date information on the nutritional values of food.
This app is one of the best workout apps for weight loss, providing users with lightning-fast food journaling with a barcode scanner and instant search. With over 17 million members and counting, many of whom have switched to MyNetDiary from other apps, it is no wonder that its algorithm has been fine-tuned to ensure that active members achieve an average weight loss of 1.4lb each week.
Notable Features of Calorie Counter - MyNetDiary
Food database with restaurant entries

Exercise tracker

Personalized coaching messages

Customizable dashboard

Diet & nutrition articles

Google Fit and Samsung Health integration.
9.
Fooducate
4.6
4.0
Caloric intake remains a critical factor in achieving any desired weight or fitness goal, making calorie counting an important task in measuring and maintaining a healthy lifestyle. If you're on a quest to lose weight or maintain healthy eating habits, you might have heard of Fooducate.
Fooducate is a nutrition and health tracking app, an all-in-one diet tracker, and a calorie counter designed to help you lose weight, reach your target weight goal, and maintain a healthy lifestyle.
Fooducate is one of the top weight loss apps and your ultimate partner in achieving your desired weight goal. With its impressive features, this app makes healthy eating easy for everyone.
Notable Features of Fooducate
Over 350,000 product barcodes

Personalized nutritional grade for each scanned food item

Ability to track macronutrients and micronutrients

The Active community filled with health and wellness enthusiasts

Suggestions for healthier alternatives

10.
At-Home Workouts by Daily Burn
4.8
3.2
When it comes to at-home workouts, Daily Burn reigns supreme, as it is one of the best workout apps for weight loss. With over 2500+ workouts to choose from, there is something for everyone, regardless of fitness level or workout preference. Whether you're in the mood for a quick 5-minute workout or an intense hour-long session, Daily Burn has got you covered.
The key to a successful at-home workout routine is consistency, and Daily Burn makes that easy. With endless training possibilities, there's always something new to try. Similar to the best yoga apps, At-Home Workouts offers the added convenience of working out from home. It means that you can fit exercise into your busy schedule as per your preference. So, say goodbye to expensive gym memberships and hello to at-home workouts by Daily Burn.
Notable Features of Daily Burn
2500+ workouts

Live fitness routines with a coach

Fitness plans for specific goals

Family-friendly and gender-specific workouts

At-home or outdoor exercise options
publish unbiased & detailed reviews
That Promote Your Product's USPs
Wrapping Up!
Tracking progress and maintaining a healthy lifestyle can be daunting tasks. But with the right tools, you can easily monitor your eating habits, activity levels, sleep quality, and more. Both apps offer an array of features designed to make achieving your health goals easier than ever before! So why not give them a try and get the support you need to finally start living a healthier lifestyle? You won't regret it!
If you want to list your product in blogs like these, email MobileAppDaily for better and quick responses. Our team will help you promote your product. We provide reviews, listing, and promotion services to app developers. Get in touch with us today!
Written By
Pallavi
Content Head at MobileAppDaily
She is an avid writer of technology and trending mobile apps. When she is not busy updating you about the tech world, she spends time reading books and playing guitar.
Follow
Take the first step to
your Product's growth