Discover the Best Calorie Tracking Apps for a Healthier Lifestyle
Calorie Tracking Apps offer customizable tracking, personalized insights, and expert recommendations for optimal wellness. With millions of users worldwide, they have revolutionized the health industry and helped individuals achieve lasting transformations.
Last Updated on :
June 27, 2023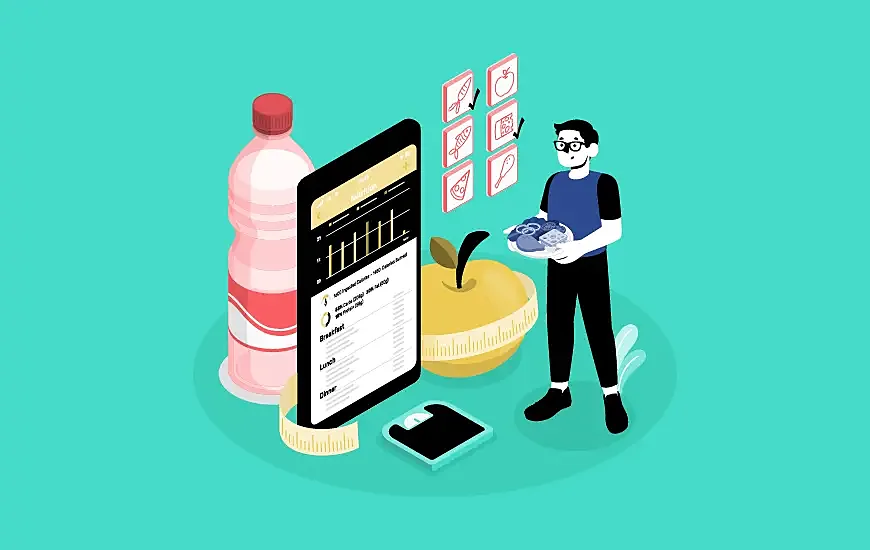 Maintaining a healthy lifestyle and achieving fitness goals requires dedication and effort. One of the most crucial aspects of a healthier lifestyle is monitoring calorie intake, which is quite difficult without the right tools. Fortunately, numerous calorie tracking apps help individuals reach their fitness goals and live healthier lives. These apps help users monitor their calorie intake, analyze their food choices, and track their progress toward health and fitness goals.
In this blog post, we'll explore some of the best calorie tracking apps, their features, and how they can help you achieve your health and fitness goals. Whether you want to lose weight, eat healthier, or build muscle, these apps will be valuable to your health and fitness arsenal.
To identify the top picks of the calorie tracking apps built by the leading healthcare developers from across the world, we conducted comprehensive research by analyzing user reviews, app features, reliability, accuracy, and compatibility with various devices. In our search of what is the most accurate calorie tracker, we considered expert opinions and industry recommendations to narrow the list to the most effective and user-friendly apps.
Best Calorie Tracking Apps for Android and iOS users
Take the first step to
your Product's growth