10+ Best Twitter Alternative Apps for the Social Media Buff in You
In this article, we have listed the best Twitter alternatives to get a better social networking experience. These apps have been curated on the basis of user experience and features.
Last Updated on :
June 27, 2023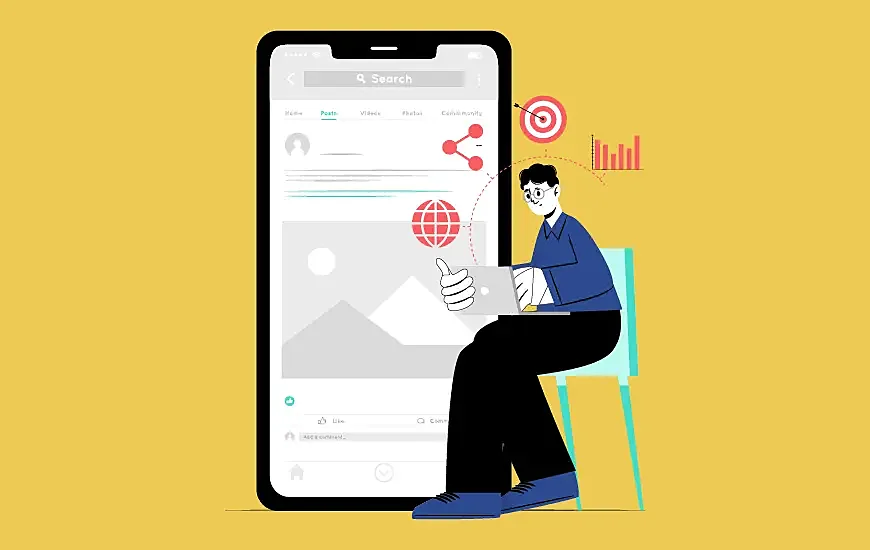 Twitter's current scenario — advertisers leaving, spammers logging back in, and small things failing here and there every day — provides an opportunity to reflect on what we truly want from a social network. But now it's about time for the best alternative app of Twitter in 2023.
There are, thankfully, alternatives for Twitter apps. While Twitter was and perhaps still is useful for real-time events and news gathering, its most active users didn't always enjoy spending time there. In this article, we have answered your "What are the best apps similar to Twitter?''
As we're all working things out and waiting to see what comes up next, here are the best Twitter alternative apps.
Our Top Picks
Now you understand the necessity of a solid social media platform, you can look at our best suggestions for Twitter in 2023, which were picked after careful analysis of a variety of characteristics like accuracy, user interface, functionality, and overall user experience.
Best Twitter Alternatives to Get a Better Experience in 2023
We know that there are various apps on the market, and finding the perfect one could be tricky. Consequently, we've compiled a selection of the best apps that stand out from the crowd and can help you get more done. Let's look at our top choices for the best Twitter alternative apps on the basis of user experience and usability.
1.
Discord
4.7
4.3
The app was originally designed to provide a better method for gamers to communicate, but it has already grown much beyond that initial idea. Inside its server-based channels, Discord provides standard text chat, seamless voice chat, and certain other activities, such as streaming a game to pals or queueing up YouTube films together. Some of the most famous servers have hundreds of thousands of connections, but you could easily create one for friends or family members.
Notable features of Discord, the alternative app to Twitter
Users connect via text messages and voice chat channels

Employs a server and channel structure

For users to categorize and aggregate talks

Defines unique roles with varying levels of access
2.
Tumblr
4.1
4.3
Tumblr, the best alternative for Twitter, is more of a microblogging service than a traditional social network. Still, it has a feed that displays posts from individuals you follow, similar to Twitter. Tumblr allows you to upload photographs, GIFs, videos, and other media. Notes, similar to comments, can be left on a post. On the platform, you may also like, share, and repost content. Tumblr, like Twitter, has a trending topic area. Furthermore, the platform offers a chat option comparable to Twitter's direct messages.
Notable features of Tumblr, one of the best free alternative Twitter apps
Alter the appearance of blogs using a selection of pre-made themes

Develop themes using HTML and CSS

Allows users to post from blogs that they follow

Easily like, reblog, or react to content from their dashboard
3.
Mastodon
4.6
3.2
Mastodon, alternative Twitter, functions similarly to Twitter, allowing users to post real-time thoughts to a profile and re-share posts made by others. Yet, the parallels stop there. Mastodon, unlike typical social networks, is an open-source option, which means that instead of all users being in one huge basket with one set of rules, you'll need to join a server (smaller basket).
Notable features of Mastodon, an app like Twitter
Gives the ability to restrict viewers on posts and personal information

Use content warnings, or "CWs," to conceal sensitive information

Personalize experience by selecting from themes and styles
4.
HiveSocial
3.1
2.3
Hive Social, one of the alternative Twitter apps, was founded in 2019 and currently has over 2 million users. The mobile-only software resembles Twitter in appearance, allowing users to scroll across the platform and "heart" or repost information. Hashtags can also be used to find specific content or audiences. But that's where the parallels end.
Hive, unlike Twitter, has a much more basic chronological feed rather than an algorithm-based one. It also lacks a character limit, allowing for considerably lengthier messages similar to Tumblr entries.
Notable features of Hive Social, a similar Twitter app
Produce and share images, videos, and text postings

Provides photo and video editing and enhancement capabilities

Comprehensive privacy and security protections to secure user data

Subscription-based service that offers its members an ad-free experience
hype your product on mobileAppDaily
With our strategically designed marketing solutions
5.
Reddit
4.8
4.1
Reddit, an app similar to Twitter, is a social sharing website that is divided into thousands of smaller communities known as "subreddits." Each subreddit focuses on a specific topic. Most subreddits have their own set of community rules that users must observe.
Users can vote on links, photographs, movies, queries, and information submitted by other users. The more likes a post gets, the more prominent it becomes. A post's visibility decreases as it receives more downvotes.
Notable features of Reddit, the best Twitter Android app alternative
Divided into communities known as subreddits

Users build and moderate subreddits based on a specific topic

Users can vote up or down on posts and comments

The karma point system measures a user's role in the community
6.
Clubhouse
4.8
4.5
Clubhouse, the Twitter iOS app alternative, launched in April 2020, became popular around the outset of the epidemic when many individuals were stuck at home and yearning for community. Kevin Hart, Tiffany Haddish, Facebook Zuckerberg, Ashton Kutcher, and Malcolm Gladwell were among those who used the audio-chat app. They planned to use the site to communicate with fans and promote their work.
Notable features of Clubhouse, an alternative Twitter platform
It's an audio-based app; users can engage by listening or speaking

Presently accessible exclusively as an invite-only app

Offers multiple rooms, such as Open, Social, and Closed
7.
Plurk
4.7
3.9
Plurk, a similar app like Twitter, bills itself as a "social network for weirdos," yet you'll find individuals discussing everything from knitting to Netflix. The company is in Taiwan; thus, many talks concentrate on Asian pop culture.
Plurk supports anonymous posts, allowing you to share your opinions with the world while remaining anonymous. A nice Time Machine function makes it easy to search for earlier posts making it a good choice for similar Twitter apps. A useful Time Machine feature makes it easy to search for old posts.
Notable features of Plurk, the alternative for the Twitter app
Timeline shows users' activities in a horizontal stream, known as "plurk"

Swiftly scroll through friends' posts and see what they're doing

Features many emoticons to convey sentiments or reactions

Get "Karma" points on activity and involvement
8.
Amino
4.7
3.7
Amino, like Mastodon, allows users to create and govern communities centered on specific themes. Twitter has stronger restrictions than most communities, which is excellent, considering the user base tends to be younger.
Community moderators can create polls, quizzes, and other interactive content. Amino also has voice chat and "screening rooms," which allow you to watch videos with other users.
Notable features of Amino, the alternative for Twitter app
Features diverse communities where users can connect with others

Users can build and join chat rooms inside their community

Chat rooms allow one to communicate with other members in real-time

Create personalized profiles highlighting hobbies, personality, and style
9.
Substack
4.9
4.8
Substack is a platform that enables writers, journalists, and other content providers to publish and sell their work through a subscription model. The platform features a user-friendly interface for producing and managing email newsletters and capabilities for establishing and engaging a loyal following.
Notable features of Substack, the alternative for Twitter app
Save your newsletters in a separate Inbox

Be notified when a writer you've subscribed to publishes a new post

Read postings in a simple UI-UX format

Easy to use the app, and navigation is seamless
10.
Minds
4.2
4.8
Minds is an open-source social network that promotes Internet freedom. Talk freely, preserve your privacy, receive cryptocurrency incentives, and reclaim control of your social media accounts. They're on a mission to improve global discourse by promoting Internet freedom.
Notable features of Minds, the best alternative to Twitter
Prioritizes user privacy and security and keeps posts intimate

Has a decentralized platform due to blockchain technology

Supports free expression, allowing one to express without fear of restriction
11.
Gettr
4.2
4.2
GETTR is a social media app designed to compete with Twitter. Many conservative leaders, like former President Donald Trump, have embraced the app. The app is managed by Jason Miller, Trump's former assistant. The app, officially launched on July 4, 2021, claims to promote good judgment and social media monopoly and create a true marketplace of ideas.
Notable features of Gettr, one of the best Twitter alternative apps
Send messages, news, photographs, videos, and more

Send messages with up to 777 characters

Add images and films of up to 3 minutes in length with an in-app editor
12.
Raftr
3.9
3.0
Raftr, an app similar to Twitter, is a next-generation community-building platform designed for universities, organizations, and groups. Put all of your communication and events in one app. You can chat with your friends, post and engage with other users.
Notable features of Raftr, the best Twitter Android app alternative
Provide content and vital updates to your members.

Connect with coworkers and form communities

Rapidly find important information from multiple sources
publish unbiased & detailed reviews
That Promote Your Product's USPs
Winding up!
These were the best alternative apps of Twitter in 2023. Twitter is the largest microblogging network globally, but it is no longer the only game in town. We investigated dozens of social networking platforms to present to you the Twitter alternative apps list available on the internet.
If you are a developer, company, or someone with a finished product or have a soon-to-be-released app, email MobileAppDaily and list your product by exceptionally talented app experts. Visit our website to see all the new and intriguing content we publish daily. Sign up for our newsletters to learn more about MobileAppDaily.
Written By
Pallavi
Content Head at MobileAppDaily
She is an avid writer of technology and trending mobile apps. When she is not busy updating you about the tech world, she spends time reading books and playing guitar.
Follow
Take the first step to
your Product's growth