Best Text-to-Speech Apps: Get Natural Voice Synthesis for Texts
Transform texts into captivating voices with these text-to-speech apps in 2023 and listen to them on the go. These apps will make learning easier and save you time and effort in the long run. Keep listening and keep learning.
Last Updated on :
September 06, 2023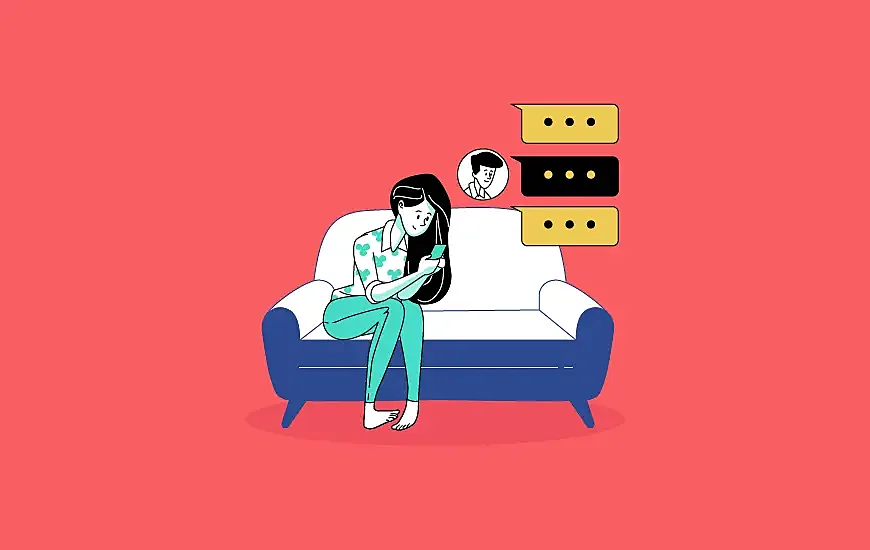 Technology has truly advanced voice technology in recent years, and there are now some extremely impressive AI-powered voices available. If you're wondering which are the best text-to-speech apps in 2023, you're in the right place. These best text-to-speech apps are quickly changing the way we interact with technology, offering a handy alternative to reading the actual text.
Whether someone's visually impaired, dealing with cumbersome workloads, or simply wanting to ingest information more conveniently, the top text-to-speech apps make it quite convenient. From a range of different customization options to realistic audio output, you'll find everything you need in our list of text-to-speech software 2023. Let's get started.
Our Top Picks
When testing the effectiveness of each text speech software, we took a comprehensive approach. We tested variables like accuracy in speech synthesis, the ability to create natural-sounding results, and how easy each app was to navigate.
Best Text-to-Speech Apps for Android and iOS
After extensive research and trial runs with the contenders for best text-to-speech apps, we've come up with our text-to-speech apps list. These apps meet our criteria for quality and efficacy and offer a wealth of features that make creating good audio files a breeze.
1.
Speech Central
4.6
4.0
Speech Central is the best text-to-speech software that stands out from the rest of the competition. It is powered by artificial intelligence, allowing it to generate lifelike conversations and narrations that can be used for entertainment, educational purposes, and more. With Speech Central, users can import books, documents, webpages, and more to create uninterrupted text flows.
Compared with other text-to-speech software 2023, Speech Central stands out for its advanced AI capabilities and seamless integration of reading multiple sources of information simultaneously. It provides an efficient way for users to stay informed or learn new material quickly through listening rather than reading. For these reasons, Speech Central is our top pick for today's best text-to-speech apps.
Notable features of Speech Central- Best text to speech software
Features for reading eBooks, documents, and other text forms

Customize voice, appearance, and more with your preferences

Annotate any book or document quickly and highlight key passages

Import text from physical books using the camera on their device

Customizable audio buttons for added convenience and accessibility
2.
Voiceover Air
5.0
2.7
Voiceover Air is our second pick for the best text-to-speech tools because of its ability to generate human-like AI voices. It provides audio enhancements such as pitch, speed, and voice volume. It also has plenty of features that users can use to create amazing content. With this text-to-voice software, it's possible to download productions straight from the application without copyright issues and publish them on social media platforms such as Snapchat, Facebook, TikTok, and Instagram.
The user interface is simple and intuitive, making it the best text-to-speech online app for beginners to use. The app also offers useful tutorials to learn more about the various audio editing tools available. Additionally, Voiceover Air provides a wide range of languages with over 75 options, allowing you to reach out to customers worldwide.
Notable features of Voiceover Air- High quality text to speech app
Text-to-speech conversion in 75 languages

Add various music moods to the content

Access advanced voice, music, and audio editing capabilities

100% secure, with no data collection or user tracking

View content and collaborate with no additional text speech software
3.
NaturalReader
5.0
4.3
Among the best text-to-speech apps, NaturalReader has everything you could want. With its plethora of features, user-friendly interface, natural-sounding voices, and ability to read almost any text format, it is certainly one of the best picks for anyone looking for an app to read aloud their texts.
Its place among the top text-to-speech apps is because of its ability to read almost any type of text aloud, including books, documents, webpages, PDFs, cloud documents, images, notes, and e-learning content. This means that users can listen to their favorite podcasts or audiobooks while making the most of their time.
This best text-to-speech app for Android allows users to select a specific text section to read or highlight it for later reference. Furthermore, users can use NaturalReader to improve their writing by listening to their text read aloud, and detecting any potential mistakes or grammatical errors.
Notable features of NaturalReader- Popular text to speech app
The camera scanner converts physical text into audio

100+ natural voices for a voice in 15+ languages

AI text filtering removes distractions from the text

Ability to read MS Word, Powerpoint, PDF, Mac docs, etc.
4.
OneStep Reader
3.6
3.5
OneStep Reader is undoubtedly one of the best text-to-speech software available, thanks to its advanced features and remarkable performance. One of the key features of OneStep Reader is its rapid text recognition technology, which can quickly analyze and interpret text from any image or document.
With its high-quality text-to-speech and text-to-Braille tools, OneStep Reader can convert any text into audible speech or Braille, making it easier for users to understand and access information. Moreover, its simultaneous highlighting feature is a revolutionary tool that enables users to view the text-highlighted sentence and word while it is being read.
The app provides spoken and vibration guidance to ensure the text is aligned correctly in the frame. Users can even take photos of multiple pages, such as a book, to read later, making it an excellent text-to-speech app for iPhone and Android.
Notable features of OneStep Reader- Best text to speech software
Supports various file types, like image-based JPEGs, tagged PDFs, and ePubs

Multiple navigation options include by line, sentence, word, or character

Provides image editing, cropping, and rotation before text recognition

Displays reading order and language tags for better PDF analysis

PDF presentation mode with double highlighting
hype your product on mobileAppDaily
With our strategically designed marketing solutions
5.
Simple Text Reader TTS Reader
5.0
3.4
Simple Text Reader TTS Reader stands out as a popular choice for best text-to-speech software for various reasons. It offers editable text, allowing users to modify and customize the text as they wish. This feature is handy for those who want to emphasize certain words or phrases or for those who need to change words to suit their understanding better.
This text-to-voice software also enables users to import web pages, thereby streamlining the reading experience significantly. It shows images alongside the text, providing a more immersive reading experience. This is a great benefit for those who use the app to read books, comics, or graphic novels. The team behind this best text-to-speech online app is also very responsive in providing customer support, further increasing its value.
Notable features of Simple Text Reader TTS Reader- Best Text to Voice Software
Editable text for a personalized reading

Ability to import web pages for on-the-go reading

Shows images for an enhanced reading experience

Multiple languages and voices for a diverse audience

Set reading speed for greater control and comfort

Internal browser to search and play web pages within the app
6.
Speechify
4.6
4.3
Speechify is a popular text to speech app download due to its comprehensive and user-friendly experience. The app's Scan OCR feature allows users to easily take a screenshot of any image containing text, no matter its length, and have that text converted into an audible format. Users can also customize their reading speeds according to their preference, as Speechify's AI text-to-speech voices can read over 4.5 times text-to-speech fast than the average reading speed.
Texts are highlighted word for word with the voice reader to ensure that users can follow along with what is being read. This makes it easier for users to better comprehend and retain information since they can listen and read simultaneously. By using AI technology as well as a library of human-like text-to-speech voices, Speechify produces audio recordings that sound more fluid and lifelike than those created using standard text-to-speech software.
Notable features of Speechify- Best text to speech software
A natural-sounding human voice

Converts screenshot images into audio files

Active text highlighting that follow along with the audio

Access saved audio bookmarks with the floating widget

Supports multiple languages, including English, French, and more
7.
Dragon Anywhere
2.7
2.2
Dragon Anywhere is among the leading text speech software for its fast and accurate dictation capabilities and ability to create form-based templates. The app is incredibly easy to use, with no prior training required. It boasts an impressive 99% recognition accuracy from the get-go.
Dragon Anywhere is one of the text-to-speech programs that allows users to record and dictate documents of any length using their mobile device, whether in the field or at a coffee shop. This makes it extremely useful for individuals who are constantly on the move. Additionally, the auto-text feature of this text to speech app for iPhone makes it simple and easy to fill out forms without manually typing them in all over again.
Notable features of Dragon Anywhere- One of the best text to speech apps
Edit and format your voice recordings with powerful tools

Create unlimited voice documents with no time or length limits

Import and export docs from cloud-based platforms like Dropbox

Advanced speech recognition for fast and accurate dictation

Set of customizations to tailor the application to your needs.
8.
Pocket
4.8
4.6
Pocket is a notable app for text-to-speech voices, as it offers an innovative and convenient way for users to stay informed without reading every single article or news story. With Pocket's listen feature, users can turn any text-based content into a hands-free, eyes-free audio experience. This allows them to absorb information while cooking, commuting, exercising, walking, and more.
This text speech software also provides users with a calming and focused listening experience specifically designed for their mental wellness. Furthermore, Pocket's audio reader speaks in a natural and human-like voice which helps make the learning process more engaging and enjoyable.
While the text to speech freeware version is convenient and can be used for basic functions, the Premium version is necessary for advanced features such as unlimited highlights and automatic article backups.
Notable features of Pocket- Best text to speech online app
Saved content can be accessed offline

Read articles instead of listening to them

Customizable background colors and text sizes

Save content from any web page, application, or device

Permanent library to keep personal backups of saved items

Quickly find the saved items through full-text searching
publish unbiased & detailed reviews
That Promote Your Product's USPs
Winding up!
The need for text-to-speech apps is clear and has only grown in recent years. Whether it's for helping with literacy skills, accessibility needs, or just wanting to save time transcribing written material, our text-to-speech apps list offers a convenient alternative. All eight options that we tested performed similarly in quality and accuracy. Now, you can decide the best text to speech software based on your needs.
If you have a product that provides a great user experience, you can also list your product and have it featured in blogs like this. It will give it extra visibility among readers who might be searching for solutions like yours.
Written By
Pallavi
Content Head at MobileAppDaily
She is an avid writer of technology and trending mobile apps. When she is not busy updating you about the tech world, she spends time reading books and playing guitar.
Follow
Take the first step to
your Product's growth