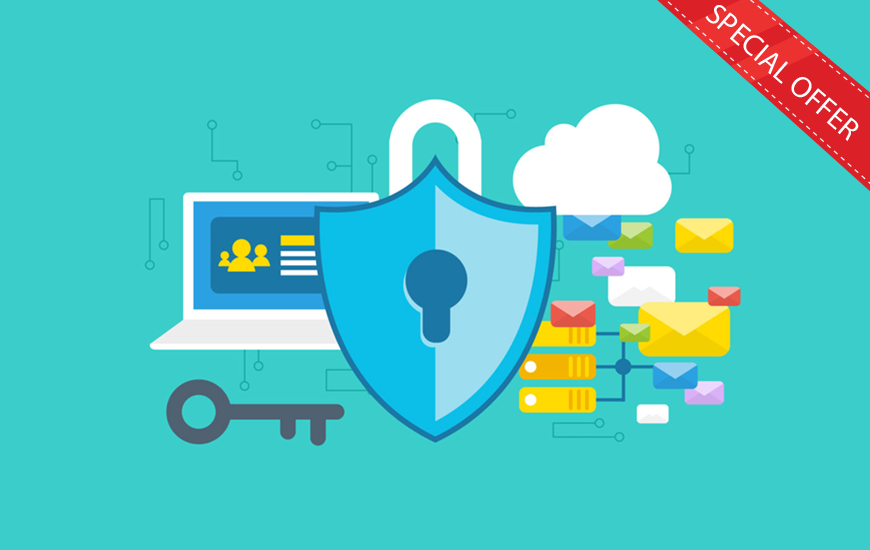 No one wants to connect their systems or mobile devices with networks that are not secure, especially without a Virtual Private Network i.e. VPN. Currently, there are various VPN services available in the market but some of those high-end services can turn out to be quite expensive.
This is the main reason why we decided to do an immense amount of research and created an informative list for your features some of the best VPN deals for 2019.
But before we can proceed with the list of VPN deals 2019, let's take a look at the basics of the concept of the virtual private network while answering the question 'What is VPN'?
Definition of VPN (Virtual Private Network)
When going to a library or coffee shop, many of you might have noticed the public Wi-Fi networks that are available at these spots. And there is a large number of people that use these public Wi-Fi networks to spread malicious viruses and steal private information from other users.
This is where VPN services come into action! VPN, also known as Virtual Private Network, can be defined as a service that basically allows the user to access the Web in a safer manner. It is privately by route users' connection through a server while hiding their online activities.
Best VPN Deals For 2019
As you might already know, setting up a virtual private network can turn out to be an expensive activity. So don't worry, we have got you covered! Here is a list featuring some of the best VPN deals that you can avail right now:
1. PureVPN
Get the 5 years subscription plan for PureVPN service for just $79 only. It may not be a free VPN server deal, but it is one of the cheapest promotional prices for a VPN service. On a monthly basis, it would only cost about $1.32 which directly leads to a huge savings deal of 88 percent.
2. IPVanish
In order to get your online business started now you can use the great IPVanish Coupon Code for 2019. IPVanish is providing its customers with amazing VPN deals so that they can get top-tier protection at a very cost-effective price. With thousands of VPN servers in various countries, IPVanish is here to keep your network private as well as secure at home and even abroad.
3. CyberGhost
CyberGhost offers you a user-friendly interface, which is great for beginners to use. You can now get 6 months of free VPN service with a yearly subscription to CyberGhost. Being an affordable VPN service, it comes with a monthly fee of $2.75 along with advanced security features and strict no-logs policy.
4. NordVPN
NordVPN is now providing users with a VPN discount deal of 72 percent on their two-year subscription plan, which can be further broken down to a charge of $3.29 per month. There are some more VPN discount deals that are exclusive to their users. Apart from this, they have also been voted as one of the best VPN for daily use.
5. Hotspot Shield
Hotspot Shield is another VPN service that is currently providing its users with a great discount deal. The VPN deal lets users avail a discount of 76 percent, this brings the monthly fee down $2.99 from the previous price of $12.99.It is a highly secure and fast VPN service provider that does not include any third parties.
Final Thoughts
So, these were some of the best VPN discounts and deals for 2019 that you can try out this year to keep your data safe while browsing online. By using the above-mentioned VPN apps and services, users can protect their identity along with their private information while working on the internet.
Mainly these VPN services come with three or more different types of plans to suit the user's requirements more efficiently. These subscription plans range from one month to over a year and users are provided with more discounts as the time duration increases.
We hope this article provided you with some valuable insights regarding the VPN coupons and VPN deals for the year 2019. And if you are interested in reading more such articles from MobileAppDaily, then make sure to click on the 'Subscribe' button to never miss another update.
Written By
She is a content marketer and has more than five years of experience in IoT, blockchain, Web, and mobile development. In all these years, she closely followed the app development, and now she writes about the existing and the upcoming mobile app technologies. Her essence is more like a ballet dancer.
Follow
Want To Hire The Best Service Provider?
MobileAppDaily will help you explore the best service providers depending on your vision, budget, project requirements and industry. Get in touch and create a list of best-suited companies for your needs.