AI Image-to-Text Converter Apps to Convert Pictures and Documents
Harness the AI capabilities to easily extract text from images and documents with the best image-to-text converters.
Last Updated on :
July 10, 2023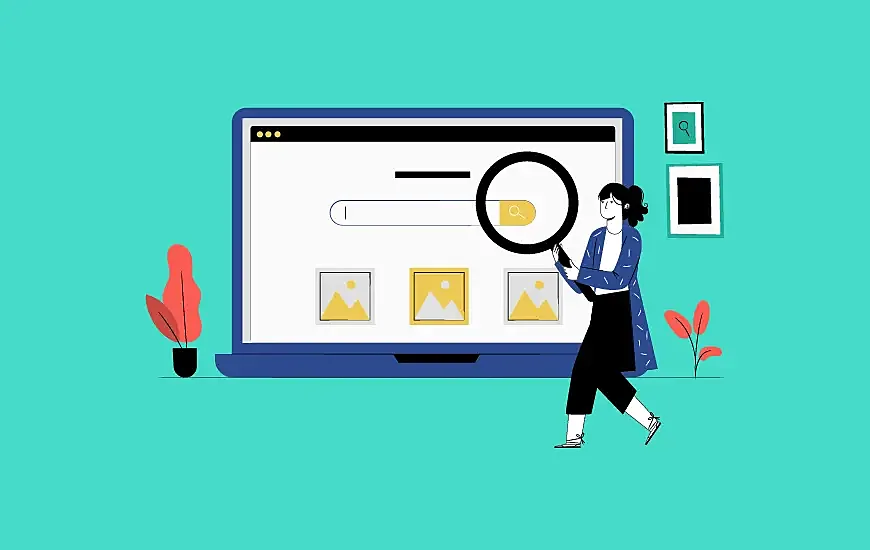 In today's digital marketing era, it doesn't seem uncommon to face the need to extract text from an image to make it editable. Businesses and individuals are highly dependent on paper documents that can only be used and edited digitally using the OCR software or image-to-text converters.
These OCR software use specialized pattern recognition AI-based technology to translate pictures to text easily and quickly. You can use these applications to digitize paper documents like invoices, receipts, or bank statements efficiently.
Looking for a way to convert your printed texts into a digital copy? We have got you covered. Read on further to explore the best AI image-to-text converter applications that will do the task for you in no time. Whether you wish to translate pictures to text on your PC, Android, or iOS mobile phone, there is a tool for all. So, let's check out some of the best apps and find out the best one for your needs.
Our Top Picks
A photo-to-text converter app can turn your physical documents into digital files in a way that can make them editable. We have selected the best AI image to text coverter apps, the ones we consider to be the best in this category. You can use these apps on your Android and iOS phones to avoid the need to copy text by hand.
AI Image to Text Converter Apps for Decoding the Visual World in 2023!
Our top 8 picks can be a productivity shortcut to convert a picture into text easily. Researchers, students, and professional office workers can use these applications to simplify their job. We have mentioned all our favorites with their detailed descriptions, features and downloadable links.
Let's head to our list now.
1.
Google Lens
3.7
4.6
Google Lens is an AI-powered technology that uses smartphone cameras and deep machine learning algorithms to offer actions such as scanning, translation, shopping, and more. You can scan any object or image to translate it into text. You can also search for relevant information and facts about the same on Google.
Google offers a standalone app for its users. It functions as an excellent app to extract text from images and do a lot more. With a huge range of functionalities and integrated AI technology, Google Lens is the best AI image-to-text converter app available for Android and iOS users.
Features of Google Lens- An extract text from image app for mobile
Easily grab text from a physical copy

Search information and other similar visuals

Paste the text to Google Docs, notes, or Slack chat

Send texts directly to your computers and desktops

Pull texts from both captured images and screenshots
2.
CamScanner
4.9
4.9
CamScanner is an app to translate text from photos that is available for both Android and iOS users. It offers the most effective OCR solution that helps businesses and individuals to convert files, edit PDFs, manage compressions, and do a lot more through an integrated and unified platform.
Users can scan documents by simply taking a picture through their mobile phones and can share them further in JPEG or PDF format. It is definitely one of the best document-scanning apps available in the market today.
Features of CamScanner- A photo to text convertor app
Supports text editing and extraction

Ideal for document imaging and conversion

Available as both free and paid versions for users

Automatically crops images and scans documents

Excellent text recognition features supports over 40 languages
3.
Wondershare PDFelement
4.6
3.8
Wondershare PDFelement is a capable app to convert image to text through your mobile phone. It offers a complete PDF solution that enables its users to edit, convert, and create PDFs in the simplest way possible. With a comprehensive set of tools, this app offers an easy way to fulfill an array of PDF processing tasks and requirements.
It offers faster, cleaner, and more expansive features than the rest of the image converter apps available in the market. If you are looking for a simple and effective tool to convert your documents into different formats, Wondershare PDFelement is the best solution for you.
Features of Wondershare PDFelement- A picture to text converter app
Seamless and intuitive interface

Suitable for editing, conversion, and compression

Range of pragmatic features at competitive prices

Supports batch processing for bulk document conversion

Impressive speed for converting images and other documents
4.
Microsoft Lens
4.8
4.8
Microsoft Lens is an effective Optical Character Recognition (OCR) solution and an AI image to text converter app that is suitable for businesses of all sizes. The app enables its users to record and capture important information from images, documents, whiteboards, business cards, and other similar places.
This app allows you to translate pictures to text and create digital copies of printed documents or written text. Microsoft Lens functions as the most effective portable scanner in your pocket, enabling you to record images and edit them digitally through any device.
Features of Microsoft Lens- An image to text converter AI app
Automatically crop and rotate images

Simple and easy to access from any mobile device

Creates high-quality digital copies of documents

Converts images into Word, PDF, or PowerPoint files

Supports integration with other Microsoft Office tools
hype your product on mobileAppDaily
With our strategically designed marketing solutions
5.
Text Fairy
3.7
4.3
Text Fairy is an open-source application for easily recognizing text on images and converting them into editable digital copies. It is a simple AI image to text converter app that can easily be accessed by all users. It offers improved text recognition technology that maximizes the accuracy of the task done.
If you are looking for an app that can convert your mobile phone into a portable text scanner, Text Fairy is a suitable tool for you. Along with scanning and converting documents, you can also edit, compress, and export PDFs easily using the Text Fairy app.
Features of Text Fairy- An image converter app for Android and iOS
Scan, crop, and rectify images automatically

Converts text images into machine-readable text

Capable of recognizing printed texts in 50 languages

Supports working without any ads and interruptions

Expert in converting scanned pages and documents into PDFs
6.
Adobe Scan
4.9
4.8
Adobe Scan is an image converter application that lets you capture, store, and share all manner of documents easily and without any additional charges. It is a free tool that can turn your device into a mobile scanner, offering a fast and easy way to record receipts, business cards, whiteboards, and more.
It is pretty simple to use, with an intuitive and straightforward interface. The company uses optical character recognition technology to edit and convert documents digitally. It is among the top image-to-text converters with effective tools to capture new images and tweak the existing ones.
Features of Adobe Scan- An app to translate text from photo
Quickly scan documents in auto-capture mode

Crop and reorder pages as per your requirements

Stores images and documents to Adobe Cloud Storage

Creates editable PDFs through your smartphone's camera

Empowered with OCR technology for automatic text recognition
7.
Smart Lens
2.7
4.1
Smart Lens is an AI image-to-text converter app that is dedicated to all-purpose visual search. It converts your smartphone into a search box for the visual world. From products to landmarks and animals, the Smart Lens app can identify it all. The app also shows relevant information and facts related to the identified objects.
With an interactive interface design and a set of advanced tools and features, Smart Lens is an effective picture-to-text converter app that can function even without an internet connection. It is one of the most useful apps for translating business documents and is definitely worth giving a shot.
Features of Smart Lens- A photo-to-text converter app for mobile
Combined with a QR code and barcode scanner

Offers translation and conversion with high accuracy

Supports offline working without an internet connection

Offers an Android, iOS, and desktop application as well

Saves a lot of time and provides convenience to its users
8.
Text Scanner-OCR Scanner App
5.0
4.0
OCR Text Scanner app is one of the top AI image to text convertors that is designed to scan and extract text from an image or a paper document. This application can be downloaded and used for free on any Android or iOS mobile phone.
All that you need to do is, upload a picture of the document on this app and get a high-quality digital copy within seconds. With the most advanced OCR technology and accuracy, the OCR Scanner app is an effective tool for both business enterprises and individuals.
Features of OCR Scanner App- An app to convert image to text
Simple and intuitive interface for user

Among the top free apps to convert images

Detects and supports more than 150 languages

Converts images with high quality and accuracy

Supports high-speed working with less conversion time
publish unbiased & detailed reviews
That Promote Your Product's USPs
What are the Features of Image to Text Converter Online?
An image-to-text converter online is an effective tool that uses Optical Character Recognition technology to extract important text from an image or a paper document. These apps can easily convert an image to text that is simple to edit and read.
A photo-to-text converter app is useful in multiple applications across different fields, and there are a lot of options available for both Android and iOS users. So, how do you choose a suitable one? You must consider the below-mentioned features in order to select the right application for your use.
a. Integrated with AI technology
AI is everywhere and is extremely preferred for its exceptional utility. Most of image-to-text converters are based on advanced AI technology that smartly extracts relevant texts from images. With integrated AI technology, you do not have to worry about accuracy and precision while extracting and converting the images.
b. Conversion of Hand-Written Notes
Hand-written notes are hard to maintain and preserve for a long period of time. However, converting them into digital copies will make them easier to read and store. A photo-to-text converter app can easily facilitate this job.
All that you need to do is take a clear picture of your hand-written text and upload it on the app. An AI image-to-text converter tool will automatically convert it into editable digital copies. You can save these copies in a PDF, Word, or any other preferred file format on your device.
c. Extract Social Media Content
While scrolling through your Instagram feed, if you have come across a post that you wish to save as a text on your phone. You can easily do this with a picture-to-text converter app.
The app will scan the post and extract the relevant text without missing out on any important information. These apps can easily convert an image to text in absolutely no time.
d. Organize Documents
Organizing paper documents is not an easy task, and for this reason, many businesses opt for a photo-to-text converter app to complete the job. An online image translation converts an image to text and creates digital copies for the same.
You can convert them into a PDF form and store them easily on your preferred device. Digitally scanned and converted documents are simple to read, store, and export.
e. Supports Cloud Storage
You can easily store your converted documents and files on the OCR software. Image-to-text converters allow their users to store the files in cloud storage or any other preferred location. You can access these files at any time without having to download them separately on your mobile phones.
Use Cases of Image-to-Text Converters
A photo to text converter is a simple tool, yet is highly effective in its working. Some of the common applications of image converter apps are listed below. Let's discuss them in detail.
a. Processing Paper Documents
The OCR technology used by image converters can easily translate pictures to text without demanding much effort and time. These apps can be used to scan and capture the important information contained in a physical document and translate it into editable digital text.
Through its smart AI technology, a picture to text converter can assist you in processing important documents like bank statements, receipts, invoices, and more.
b. Improved Accessibility
Users can easily extract and translate relevant information from a physical document and store it on their devices. The digitization of a text can help visually impaired users to read and understand it easily.
c. Translating Languages
AI image to text converters are equipped with advanced features that enable them to read and translate text in multiple languages. These apps are, thereby a great option for improving communication and understanding by removing language barriers.
d. Generate Content
These apps can be used to translate pictures to text and convert them into editable formats, enabling you to repurpose the text for any use. The converted text can be altered and reused for writing reports, presentations, blog posts, and more.
Final Verdict!
AI-based image to text converter apps are extremely useful in simplifying the processing and storage of all important documents. The apps allow you to quickly scan through the documents and copy the relevant information anytime and anywhere.
From social media posts to important bank statements, you can use image to text converters for almost anything. Our top favorite applications offer the best interface, features, and utility and will surely simplify all your projects and tasks.
Lastly, if you are an app owner and wish to list your product, get in touch with us at MobileAppDaily. Our expert reviews will help your app grow and reach its maximum potential. Until then, keep on exploring MobileAppDaily for more information, updates, and the latest news on mobile applications and the ever-expanding world of technology.
Is there an AI that converts images to text?

What is the best image to text PDF converter?

Which is the best AI to convert images to text?

Is there an AI image generator app?

Can Google convert pictures to text?
Written By
Pallavi
Content Head at MobileAppDaily
She is an avid writer of technology and trending mobile apps. When she is not busy updating you about the tech world, she spends time reading books and playing guitar.
Follow
Take the first step to
your Product's growth