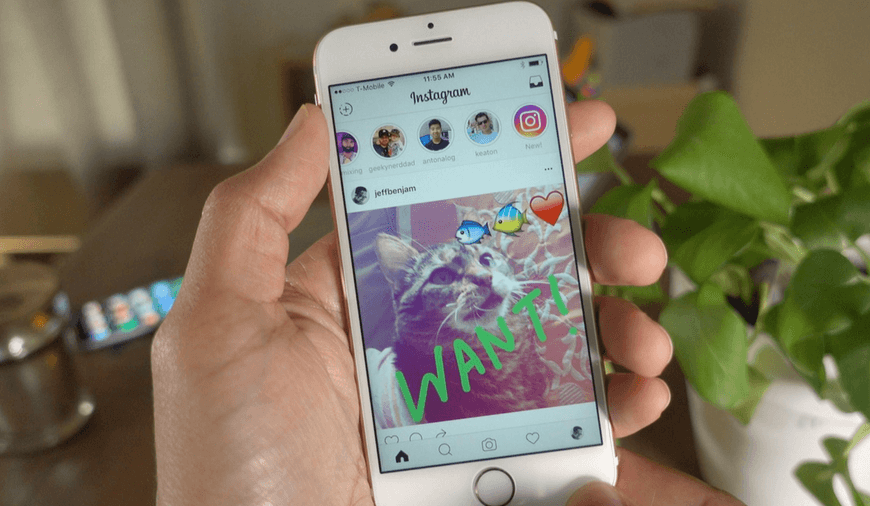 According to Facebook-owned video-sharing social networking service, the number of Instagram Stories daily active users has reached almost double to that of its rival, Snapchat. With a total user base of 1 billion, Instagram has 400 million daily users who are using the Stories feature daily.
The race to the top has made Instagram add new features and elements on a regular basis. Thus to stay in the fray, Instagram has come up with features like IGTV, music inclusion in the stories, and persistent Stories bar at the top, which is in the testing phase.
The IGTV is a long-form video feature that the user can post. Earlier, the video was limited to only 15 seconds. But with IGTV, the user can upload videos up to 10 minutes in duration, and only a few accounts have been commended with a duration of one hour. As an Instagram user, you can explore the feature in the app itself; else you can download the IGTV app from the App Store and Play Store.
The other feature that has been added lets the users add song clips to their stories. This feature has extended the freedom of adding sound after shooting the video, rather than playing the song through the speakers while recording a video. Furthermore, the user can pick the song clip from selected genres and moods.
Another feature of Instagram that is in the testing phase is the persistent Stories bar that follows the user down the feed. The feature was first discovered by "The Verge." When you open the Instagram app, the stories bar is fixed at the top but when you scroll down, the bar disappears, but now, the persistent Stories bar feature is made available on some of the accounts.
An Instagram spokesperson emailed to The Verge regarding the new feature,
The new moves from Instagram are expected to earn the company a pat on the back because new feature experiments will keep the Instagram alive among the users and moreover, users will have something or the other to fiddle with.
Written By
Manish
Content Strategist
With a mixture of literature, cinema, and photography, Manish is mostly traveling. When he is not, he is probably writing another tech news for you!
Follow
Think Your Professional Journey
Deserves A Spot In Our
40 Under 40

Report?