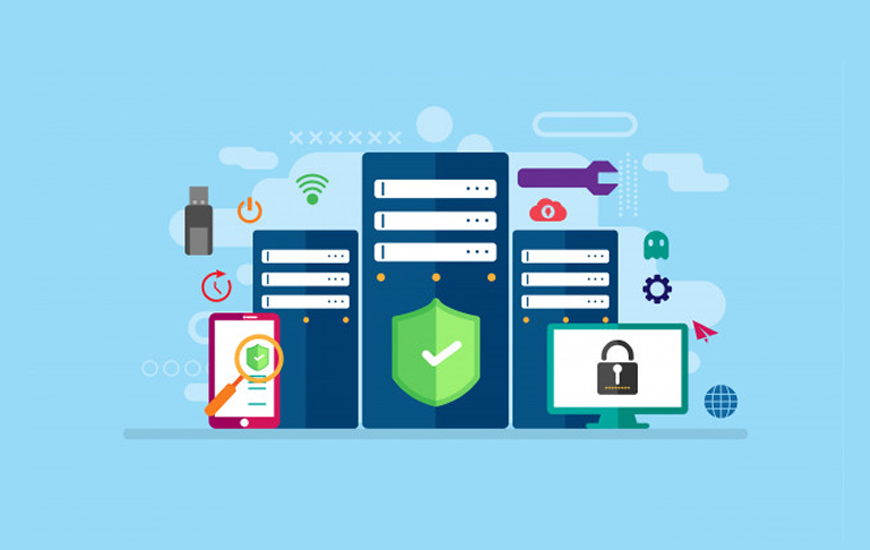 The security and privacy remain the highest concern with the spurt in the number of hacking attacks and cybercrimes. The breaches and vulnerabilities have become part of our lives and we need to understand the basics before moving into 2021.
The ease of access hacking tips on the smartphone has made it easier for almost anyone to pull out loopy tricks. Due to this, there are many instances where the cybersecurity of top firms was compromised due to the multi-level advancement in technology.
In a recent web security breach in Marriott hotels, the personal information including the banking data of around 500 million guests was compromised. Shockingly, the data was leaking since 2014 and the web security team of the Marriott-owned Starwood hotel group detected it a couple of months back.
Apart from this, Sony, Yahoo, Adobe, and many more top companies have been hit lately by the hacking attacks and that has lead to the loss in billions.
If we talk about fraud and data loss cases, 2018 registered the highest number of such cases. As per a 2018 online survey by The Harris Poll, around 60 million US citizens were hit by identity theft.
So, if we are talking about the privacy controls and data security, it makes sense and we all should act in time before the situation gets out of our hand.
Following are the fundamental cybersecurity basics that every one of us needs to take note of and try to work on it ASAP:
1. Two-Factor Authentication
The concept of two-factor authentication or 2FA is not new in the tech industry, but its significance has come to fore in recent times. Many cybersecurity experts have backed this kind of authentication in the absence of a password.
The ease of use of two-factor authentication makes it a top pick. After going through the usual login process where the user has to enter the username and password, with the deployment of two-factor authentication, a code is sent to the user's email address or phone number, which in turn has to be logged in. Moderately, it takes a few extra seconds to complete the whole process.
With companies like Dunkin' Donuts, Warby Parker, Apple iCloud, GitHub, and AdGuard, falling prey to credential-stuffing attacks, the need for two-factor authentication becomes crucial to guard against such automated log-in attacks. Whereas, Instagram's two-factor authentication feature is right on the spot.
Also, the instant generation of a passcode and the reliability of two-factor authentication makes it a tough nut to crack.
Types Of Two-Factor Authentication:
Text message code: The code is sent to the cell phone and doesn't even require a data network.
Authenticator app code: The code is sent to an app and for that, you require to download the app on your cell phone.
Biometrics technology: Engages facial recognition, iris scan, and fingerprint, which require special hardware to work.
Physical key: It's best for two-factor authentication methods. Google itself has claimed that accounts secured with this type of authentication have never been compromised.
2. Phone Number Protection
For most of you, the significance of a Phone number might not be that much, but little do people know that hackers can run havoc with it. With most of the accounts now linked to the Phone number, it can be a key to vital information.
A user has to connect the cell phone while performing activities like signing up for sites and services, logging into apps and games, and similar activities.
Besides, the phone number can be used to erase data from the cellphone and the two-factor authentication code is also sent to the phone number.
In the US, the most targeted carriers are AT&T, Verizon, Sprint or T-Mobile. The phone number can be targeted from anywhere and once in control, all the call and message details can be tracked with precise accuracy.
The hacker can also use the phone number to hack all the accounts linked to that very number, including bank accounts, work emails, and important documents.
So, to protect your phone number from such a carnage, you can add a secondary security code to your cell phone account. It will help you to retain your number even in the worst scenario and no one else will be able to siphon off with it.
Major carriers With Their Guidelines:
AT&T: Guide to set up extra security on the account
T-Mobile: Allows customer passcode
Verizon: Allows PIN addition to the account
Sprint: The user can add a PIN for security
3. Password Manager
The password is the first line of defense and is not a big deal for hackers to crack. But if the guidelines related to the password is duly followed, the chances of a password hacking becomes much less.
People generally set such passwords that are easy to remember, but this very fact puts them in equal jeopardy. However, technology like a fingerprint sensor and face scanner have taken over the market, but due to their uncertainties, the password is backed by most of the cybersecurity firms.
Then there is a concern that a person has to keep up with multiple passwords and one can't remember all of the complex passwords. So, to make your job a little sailing; there is a thing called 'Password Manager,' which is a kind of a digital locker that keeps a list of all the passwords.
With the Password Manager in hand, one can afford to think of a strong password with a combination of various characters and remember it, rather than recollecting different passwords at the time of need.
A good Password Manager not only saves the passwords but also suggests various other passwords with a combination of uppercase and lowercase characters, numbers, symbols, and punctuation which can be set; coupled with encrypted sync across gadgets, it makes it challenging for hackers to crack it.
Thanks to Apple, all the iOS-enabled devices come with a password manager by default and all the passwords are stored in the iCloud Keychain.
Best Password Manager Apps To Use
LastPass: It stores encrypted passwords online and offers plugins for various web browsers. LastPass also includes support for bookmarklets.
Dashlane: It's a password protector app and secures a digital wallet that allows users to sync their data on multiple devices securely.
KeePass: This open-source password manager app is best for Windows, but also supports macOS and Linux operating systems.
Keeper: This digital vault stores website passwords, and other sensitive documents by deploying 256-bit AES encryption, two-factor authentication, and zero-knowledge architecture.
RoboForm: This app secures and generates the passwords, which helps in automatic log-in into websites.
4. Secure Web Browsing
Interestingly, it's just not the hackers and cybercriminals who are tapping and snooping on the internet, even the government and cybersecurity agencies are equally involved. From CIA to Russian GRU, and from notorious Chinese and middle east hackers, everyone wants to collect more and more information.
Once a user is embroiled in the net of snooping agencies, all the social media sites, ad networks or apps will be put on a constant track.
And if you are looking to browse the internet privately, it's next to impossible.
Even if someone is not on the radar, the web is designed in a way that the trails of user activity is recorded in some or the other form; one such example is the cookies.
But there is one thing that can funnel your web traffic through the private channel, and that is VPN or Virtual Private Network. It works well in avoiding location-based blocking, hiding the internet traffic from internet providers and other agencies.
But it also has its ups and downs. VPN security protocols do save your browsing activities from the foreign entities, but the VPN service provider does have all of your activity logs. Also, the VPN providers sell the data or serving you ads to make money. Therefore, it becomes essential to choose a reliable VPN service.
Other notable elements to consider are:
Secure DNS network: An authentic DNS service will encrypt the traffic, won't use the data to serve ads and doesn't store the IP address for more than 24 hours.
HTTPS security-enabled websites: It secures the connection from the device to the site you're visiting.
Reliable web plugins: Many of the web plugins contains bugs and vulnerabilities, which can transfer viruses and other harmful bugs in the system.
5. Encrypted Messaging App
The phone hacking is common, and so does the text message hacking. After the calling option, the next significant feature of the cell phone is text messaging and since the dawn of the cell phones, we are continually using text messaging. It gives us an easy option to convey the message without the hassle of calling the other person. Much like the new messaging platforms, we can broadcast a message among a group of people.
But the messages shared over the cellular text messaging service are not secured and can be intercepted by the hackers. The iPhone users have the cushion of privacy; thanks to iMessage service by Apple. If the message is shared among iPhone, the text message remains encrypted, but the encryption doesn't work if the message is exchanged with an Android user.
So, to fill up this gap, there are currently many messaging services that offer top-end end-to-end encryption.
Best Encrypted Messaging Apps:
WhatsApp: This cross-platform messaging can be used to send text messages and make voice calls. The other services it provides are video calls, and media, documents, photos, and user location sharing.
Viber: It's another excellent encrypted messaging app that offers voice over IP for different applications including Microsoft Windows, macOS, Linux, Android, and iOS platforms.
LINE: The app is best for instant communications for exchanging texts, images, video, and audio.
Telegram: It's a cloud-based instant messaging and voice over IP service available for platforms like Android, iOS, Windows Phone, and more.
Signal: This encrypted communications app uses the Internet to send one-to-one and group messages.
With end-to-end encryption technology into play, it becomes nearly impossible for anyone to decrypt the messages.
Other things to take note of:
Backup messages on your device rather than on the cloud
Keep the desktop apps updated
Set the expiry date of the messages
Many of the other popular services like Instagram, Skype, Slack, and Snapchat don't offer encryption, and on Facebook Messenger, the user can switch to end-to-end encrypted messaging but isn't enabled by default from the company's end.
What's Next in Cybersecurity
The personal data is something that we all need to secure and keep away from the constant prying eyes of computer hackers. The cybersecurity tips mentioned in this article will offer an added layer of defense against sudden or brute attacks and will help you to secure the data.
There are many other ways, which will further assist you in staying guarded like deploying robust anti-virus software and avoiding public Wi-Fi hotspots will block unwanted stuff to get into the system.
Lastly, you should have a look at our list of apps that can help you hide apps to improve your privacy further. For more cybersecurity tips and security guidelines, you can comment below and we at 'MobileAppDaily,' will try to assist you with the same.
Written By
Manish
Content Strategist
With a mixture of literature, cinema, and photography, Manish is mostly traveling. When he is not, he is probably writing another tech news for you!
Follow
Think Your Professional Journey
Deserves A Spot In Our
40 Under 40

Report?