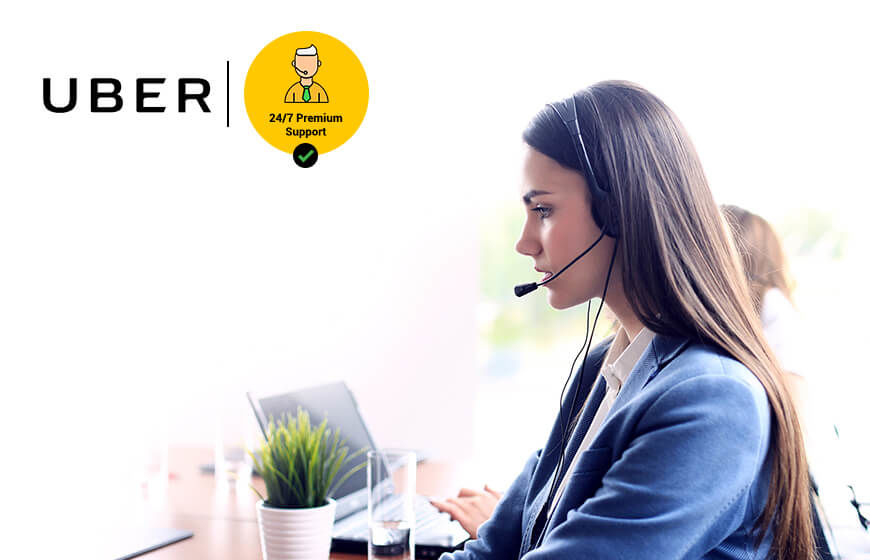 Uber, the all-time popular ride-hailing giant just released its cultural norms and working hard to stay in the good books of the drivers. Now, the company is also pushing things for gaining the lifelong trust of its frequent riders via testing the 'premium support'.
Uber confirmed to Techcrunch that it is testing two of its pilot programs which include a hotline and in-app support for some special users that are available in the Uber app.
The premium support is the new facility from the ride-booking giant for its loyal riders that have already covered a long distance using Uber taxi. The premium support includes two services, one is 24/7 hotline support from Uber and other is the assistance from 'specially trained experts' for in-app support feature of the company.
Uber told Techcrunch about the latest update,
"We're running two small support pilots. The first is beta testing a hotline available 24/7. The second is beta testing support from specially trained experts via our in-app support feature. Riders contact support through the app as they normally would, but receive faster, more personalized service."
However, Techcrunch couldn't find out the threshold the company has to consider to select its customer to privilege them with the 'premium support'. A frequent Uber rider Joshua S received a call from Uber, saying that you belong to" a portion of our most frequent riders," but didn't mention about any certain milestone that he has achieved in terms of dollars spent or miles covered.
All the privileged customers selected by the Uber with unknown criteria have access to 24/7 hotline number or in-app customer support. Both the rider support services will help the riders to get access to instant assistance in any kind of emergency or query needed by the rider.
The hotline support is very helpful in the situation where you need quick assistance such as getting dropped off in a dangerous neighborhood or getting involved in a car accident.
On the other hand in the situations where you can't speak out loud at phone such as getting picked up by an imposter or don't want the driver to hear about your chat, the in-app texting support is a great addition.
Uber has been already given a lot of reason to its drivers to trust again the service under its '180 days of change' campaign. But, now the company is working to gain long-term trust with its loyal customers who have covered a long distance using Uber taxi and contribute thousands of dollars every year in transportation. The ride-hailing giant knows that even a single mistake or inconvenience to the rider could shift their preference to its growing competitors such a Lyft.
For the Latest Mobile App Trends and Mobile App Reviews, follow MobileAppDaily on Twitter, Facebook, LinkedIn, Instagram and Flipboard
Written By
Manish
Content Strategist
With a mixture of literature, cinema, and photography, Manish is mostly traveling. When he is not, he is probably writing another tech news for you!
Follow
Think Your Professional Journey
Deserves A Spot In Our
40 Under 40

Report?