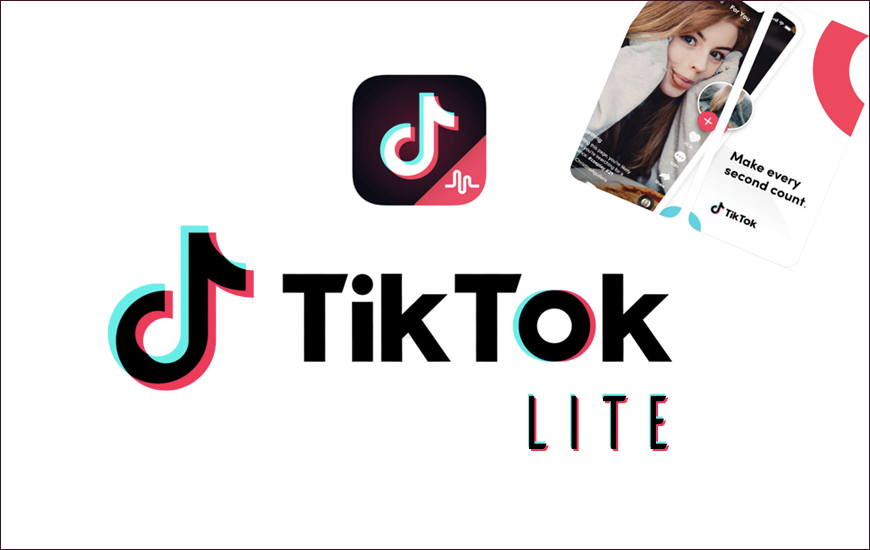 TikTok, a media app for creating and sharing short videos, has gained a lot of popularity across International markets, including the U.S. where the app has been seen topping the App Store charts. As a result, Facebook and Snapchat have desperately been trying to copy its features for their audience.
The company has been planning for global expansion by targeting emerging markets like India and Indonesia, where it's quietly-launched 'TikTok Lite' app has been picking up popularity in the latter half of 2018.
TikTok's Lite version consists of two separate apps.
The first was initially launched on August 6, 2018, in Thailand but is now available in other Asian markets including Indonesia, Vietnam, Malaysia, and Phillippines.
This version has gathered around 5 million installs since it's August debut and is available in the Play Store with a lowercase 'l' in 'Lite,' which tells you the difference between this and the other app.
The second version of TikTok Lite(written as 'Lite' with an uppercase 'L') was launched on November 1, 2018, and has gathered around 7.1 million total downloads, according to the Sensor Tower data. India has played a major role in defining the app's popularity.
This app version has also been installed across 15 additional non-Asian countries, including Brazil, Algeria, Russia, Egypt, Tunisia, South Africa, Dominican Republic, Kenya, Costa Rica, Nigeria, and Ghana.
When combined, the two TikTok Lite apps have acquired more than 12 million downloads in six months, Sensor Tower confirmed.
The TikTok Lite app is not being promoted as heavily as the TikTok flagship app when compared with the outsize marketing.
The marketing has been led by TikTok's Chinese parent company, ByteDance which has had infused billions in outside capital recently. The company is currently valued at $78 billion. Below is an example of some of its spending
Sensor Tower found that more than half of TikTok Lite's downloads came over the past month when TikTok Lite set its foot back in India.
TikTok's main app has been downloaded more than 887 million times on Google play till date. ByteDance itself had publicly announced last July that TikTok user base had grown more than 500 million monthly active users- separating the regular users from the ones who have just installed the app on their phone.
The Lite version of TikTok app, which is now one of the world's biggest apps could have done better than Facebook lite which grew to 200 million users in less than two years.
The problem seems to be how TikTok Lite is marketed in the Play Store. It uses TikTok logo, screenshots and descriptions that make it look like just another version of TikTok. Users were disappointed to find that it is a consumption-only app and as a result, have left reviews calling it bad and fake.
According to our understanding, TikTok should come forward and clarify how its Lite version is different to abolish any confusion.
Major tech companies often offer a 'lighter' version of their app for emerging markets where low bandwidth is a big concern. TikTok Lite app is smaller in size(10MB to 11MB depending on the version) when compared to much larger 71MB of TikTok's main app
Written By
Manish
Content Strategist
With a mixture of literature, cinema, and photography, Manish is mostly traveling. When he is not, he is probably writing another tech news for you!
Follow
Think Your Professional Journey
Deserves A Spot In Our
40 Under 40

Report?