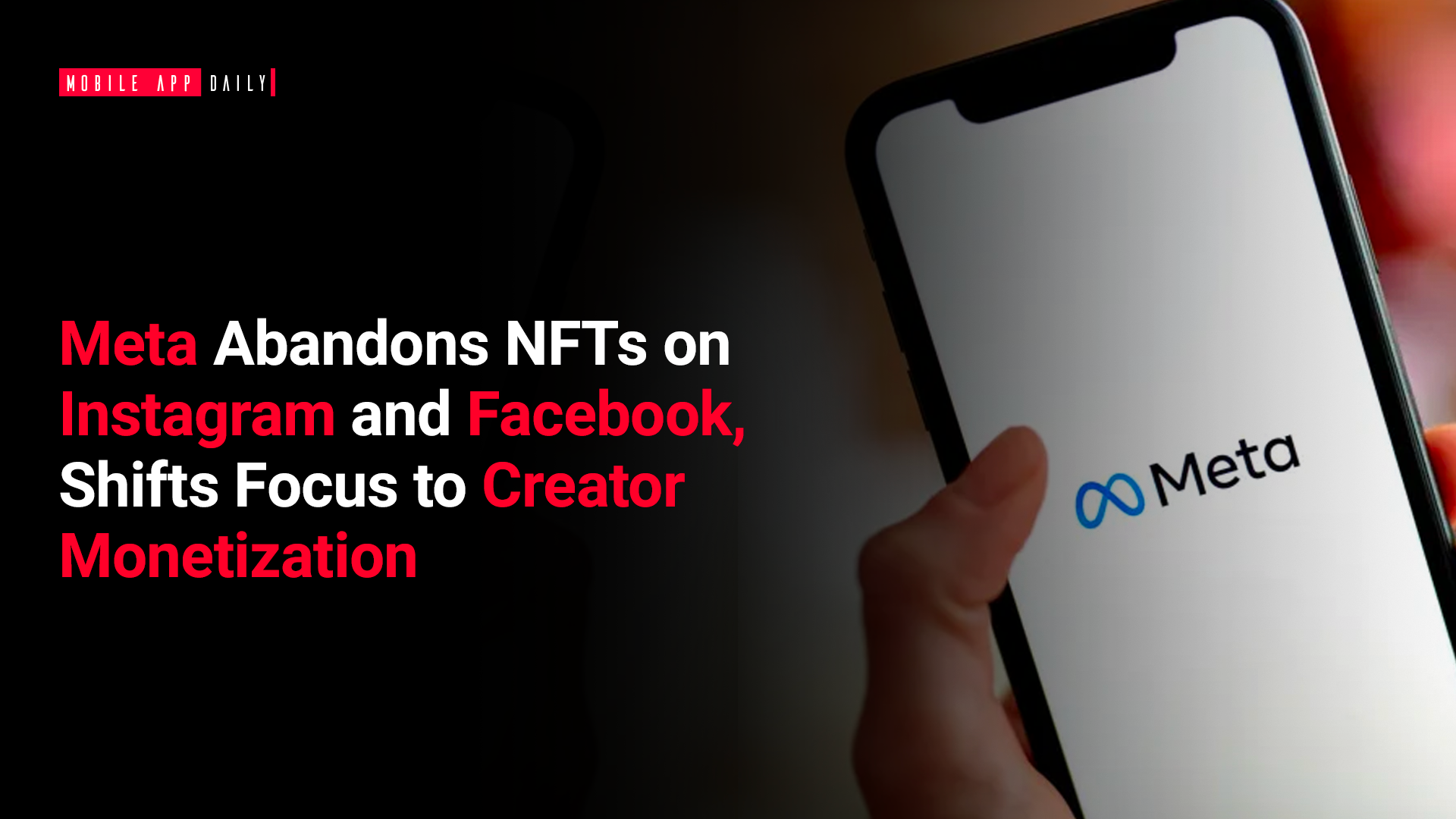 Meta, the parent company of Facebook, Whatsapp & Instagram, has announced that it will be winding down support for NFTs and digital collectibles on its platforms.
According to Stephane Kasriel, Meta's head of commerce and financial technologies, the decision was made in order to shift investments towards products like Meta Pay, as well as features that enable creators to earn money directly on Meta platforms. The move comes less than a year after Meta expanded NFT support on Instagram for creators in 100 countries.
While the decision may come as a surprise to some, it's worth noting that Meta has been cutting costs across the company as it works towards making its metaverse dreams a reality. Reality Labs, the division of Meta that works on AR and VR products, lost $13.7 billion last year, and the company laid off 11,000 employees, or about 13% of its global workforce, in November.
Despite the decision to wind down NFT support, Meta has assured users that it will continue to keep an eye on crypto for the long term. In the meantime, the company will focus on areas where it can make an impact at scale, such as messaging and monetization opportunities for Reels.
As always, Meta remains committed to creating opportunities for creators and businesses to connect with their fans and monetize their content. Stay tuned for more updates on the future of NFTs on Meta's platforms.
Written By
Manish
Content Strategist
With a mixture of literature, cinema, and photography, Manish is mostly traveling. When he is not, he is probably writing another tech news for you!
Follow
Think Your Professional Journey
Deserves A Spot In Our
40 Under 40

Report?