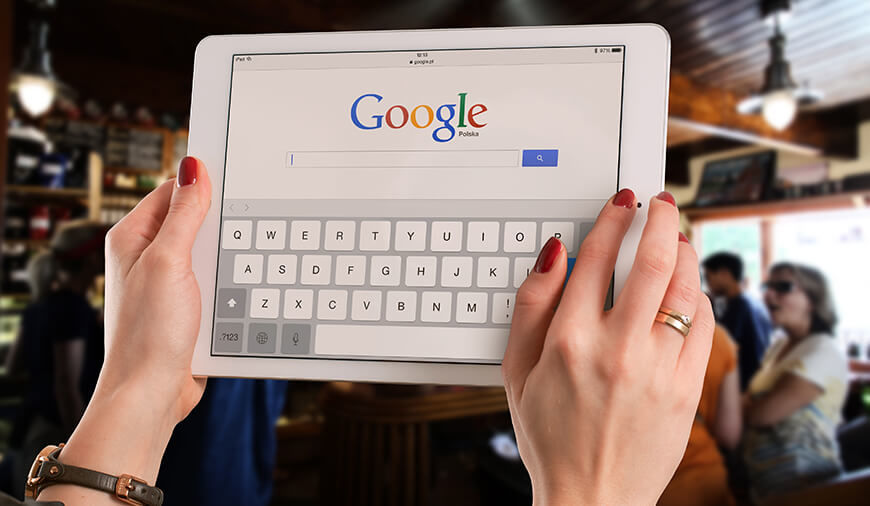 Google app is receiving few new updates for the iOS devices, the company announced today. The search giant shared that it is updating the Google app for iOS with some new tweaks. The updated version will integrate the Google app functionalities to the iMessage.
The updated version is available in the App Store, once you download the updated app, it will be added to the iMessage. This means you will find the Google app icon in the iMessage app drawer and can share the search results easily. For example, while messaging anyone you can tap the 'Food', 'Weather', 'Videos' or 'Nearby' and share the result over iMessage seamlessly. This makes the discovery and sharing of the information across iMessage and Google app more fluid. In addition, you will also find a GIF option besides the search tab, this will convert any search into the GIF. This option will instantly load the relevant GIFS from websites like Tenor and Giphy.
Every search result in the app extension will be shown with a 'Share' button, tapping it will send the result as a card to the recipient in the iMessage chat. The recipients will be redirected to the Google search when they tap the shared card. After updating the app with the latest available version, the option will start appearing in the iMessage app drawer. However, the feature is restricted to the US region for now.
Along with this, Google also added two more features to the search app for the iOS users. This includes the related content option, while sharing a web page via Safari, you will get a suggestion for related content from Google. By choosing the automatic suggestion from Google you will get the related content on the topic without even particularly searching for it. Another feature is the drag and drop support for the iPad in the search app. Now, you can share text, image, and even videos from Google search to iMessage just by moving them with fingers.
Google publicly announced the iMessage extension today but, Sensor Tower claims that the feature was available since February 7, 2018. This is not the first time the company has extended support for iOS devices in its apps. Earlier, the company launched Gboard, a third-party keyboard app for the iOS devices.
Written By
Manish
Content Strategist
With a mixture of literature, cinema, and photography, Manish is mostly traveling. When he is not, he is probably writing another tech news for you!
Follow
Think Your Professional Journey
Deserves A Spot In Our
40 Under 40

Report?