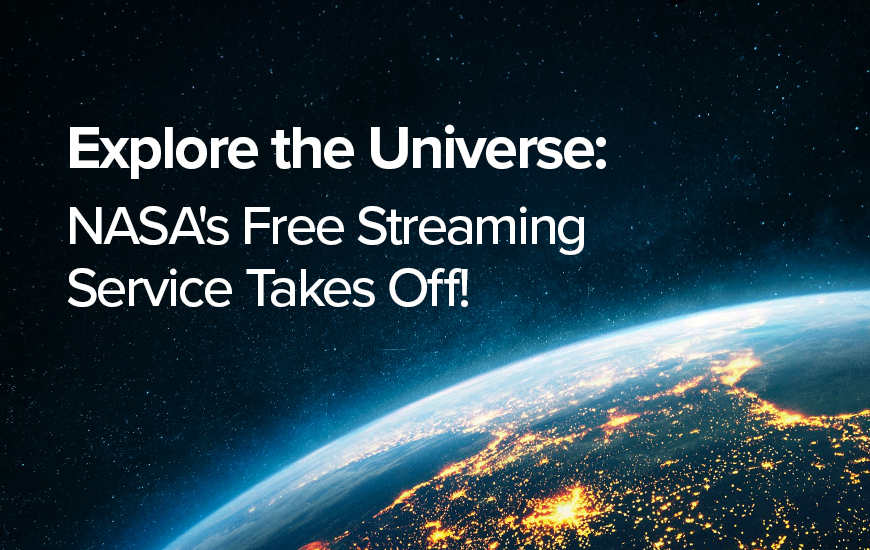 The world began to access information about space due to the deep exploration and research of various space agencies. One of those space agencies is NASA, an official body in the US that invests heavy public money into gathering space knowledge. Earlier, various channels shared and spread interesting information to the world. But now, NASA has launched its official online streaming service ad-free for global audiences.
NASA has faced several backlashes due to the controversial revelations of space, many of which have proven to be factually incorrect or even fake. But the agency has kept up with its work and continuously upgrades itself to reach further into space exploration, whether remotely or by using technology to reach it physically. All of these efforts and their findings can now be accessed on mobile devices, smart TVs, and other streaming devices at no cost.
NASA TV will have exclusive content for children and will be available in multiple international languages. It is launched through an already existing official NASA application, which will now have an additional layer of streaming videos, live events, and the latest news.
Anyone from any part of the world can access the streaming service online without any restriction till now, including:
A documentary series of all the footage captured by the James Webb Space Telescope, as well as the making of the world's largest telescope itself.
Animated content for children revolving around the planets, mysteries of space, and intergalactic worlds. It will also have real-life content about the climate of the world.
An exclusive series about the Black NASA astronauts' space achievements and their personal journies.
Behind the scenes of the return of the first asteroid sample to the US by a group of scientists.
Spanish language content exclusively made for the Hispanic audience and employees.
Live coverage of major NASA events with real-time space launches, press conferences of breakthrough discoveries, and broadcast of emergency events.
To access the content on NASA TV, all users with the NASA app must update it to the latest version. Others can simply download it from the Playstore or App Store. "I am excited we have created a powerful trifecta with the recently revamped NASA website, the launch of NASA+, and the updated NASA App that showcases the many benefits our data can have for all humanity," Parn Melroy said during the official launch event.
Keeping the entire streaming service cost-free is key to expanding awareness in the general audience about the space and its mysteries. This will also help us inspire the future generation of scientists to fulfill their space appetite at an early age.
Written By
Manish
Content Strategist
With a mixture of literature, cinema, and photography, Manish is mostly traveling. When he is not, he is probably writing another tech news for you!
Follow
Think Your Professional Journey
Deserves A Spot In Our
40 Under 40

Report?