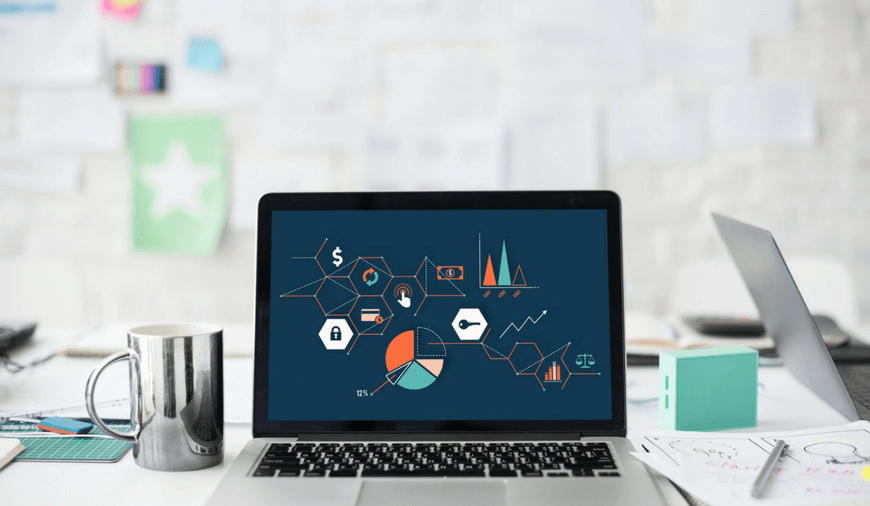 This year is already buzzing with new updates and launches, and being in a tech domain, frontend development has attained unprecedented heights. With the evolution of web technologies over the years, frontend development tools have also mushroomed nicely.
Frontend development makes one of the significant parts of the web and plays a vital role in the development areas of mobile and backend. The world has moved out of age-old kits of HTML, CSS, and DOM manipulation. With tools like Angular and TypeScript, frontend development has changed the whole dimension of user interaction, interactivity, and site efficiency.
To stay in the front fray, a frontend developer needs to be fully aware of frameworks like Ionic, Angular, Ember, and React Native. Other tools include JavaScript, jQuery, JSON, and AJAX that a developer needs to keep the track. The constant innovations in the web landscape make it challenging for the companies to cope with such a furious pace. Just not that, the new version of the framework and libraries also crops up now and then, and to embrace every new development is a must.
Best Front-End Development Tools
Today we will be talking about the top 10 tools of Frontend development that will help you to manage your codes and languages better. Take a look:
1. Npm
Npm is the Node package manager for JavaScript that enables you to find packages of reusable code and gather them. It is a command-line utility for interacting with the repository. This web development tool offers 470,000 free code packages in the Registry. You can also manage public and private code using the same workflow. 
2. Ionic 2 
It is a free and open source frontend development framework for web developers that helps in developing cross-platform mobile and web applications. With Ionic 2, one can build native and web optimized apps.
The tool offers community support on various platforms like Slack and StackOverflow. Other features of this robust framework include plugin availability, push notifications, Object-Oriented Programming, Native builds and much more.
3. Angular
Angular is a framework developed by Google that helps in building applications with the web. Its modern build and progressive web apps further let the developers build applications on the web, mobile, or the desktop using Ionic or NativeScript.
The best part of this tool is that both frontend and backend engineers can deploy it. The angular framework also supports the superset of JavaScript popularly known as TypeScript.
4. TypeScript
As I mentioned, TypeScript is a superset of JavaScript developed and maintained by Microsoft. This open-source front-end scripting language adds optional static typing and is mainly designed for development of heavy applications.
It also supports other JS libraries and definition files that can contain type information of existing JavaScript libraries. The web language is portable across browsers, devices, and operating systems.
5. Visual Studio Code
Visual Studio Code is a free and open source code editor which can be used on Mac, Windows, and Linux. It is also developed by Microsoft and can be deployed for any coding language. It offers much-needed hints and auto-completion when writing code. Visual Studio Code includes debugging tools for Node.js, TypeScript, and JavaScript.
6. Codekit 
It is a frontend web development tool that helps in building websites faster. Apart from optimized images, Codekit, combines, minifies and syntax-checks JavaScript.
The compiler helps in reducing the file size by compressing the code and combining scripts to minimize HTTP requests. It works with most of the languages and offers wide arrays of options.
7. Localname
Localname is a macOS application that provides remote access for the local development machine. This tool is just not limited to frontend development, but it has its applicational use in the backend development also, like to test webhooks and letting frontend developers share the progress and live to debug with clients. Localname can be set up quickly and requires no command line.
8. WebStorm
WebStorm is smart coding assistance for JavaScript. The light-weight and powerful javascript IDE (integrated development environment) offered advanced coding aid for Angular, React.js, Vue.js, and Meteo.
It is fully customizable and suits many of the coding styles. Its other notable features include built-in tools for debugging, Integration with command line tools, unified UI, an integrated debugger for client-side code and Node.js apps, and more.
9. Grunt 
Grunt is a flexible and widely adopted task runner on NodeJS that offers many bundled plugins for common tasks. It is a favored tool for task automation and allows automating repetitive tasks with minimum effort.
This way, it helps in speeding up the development process and makes the developer more efficient, while reducing the chance of getting errors. Also, it incorporates built-in tasks for extending the functionality of plugins and scripts.
10. GitHub
Github is a repository hosting service used for computer code. It provides the distributed version control and source code management functionality of Git. GitHub allows you to view all the changes that are made on the project. You can even roll back to the previous state of your project that you think is the best.
It offers components like bug tracking, feature requests, wikis for every project, and task management. The web hosting service handles the open-source development community that can help any developer to learn more.
Conclusion
So, these were some of the significant front-end development tools that will help you to get under the skin. Few of the mentioned tools have already made their mark in the web community, while few are new to the class. But looking forward, I can assure you; these tools will form the backbone of the frontend development in the coming future.
For more insights, you can refer to some of our other articles like "Angular 6: The Updates, Features, and Everything You Need to Know" and "Give Your App An Extra Push With 8 Best Mobile App Development Programming Languages."