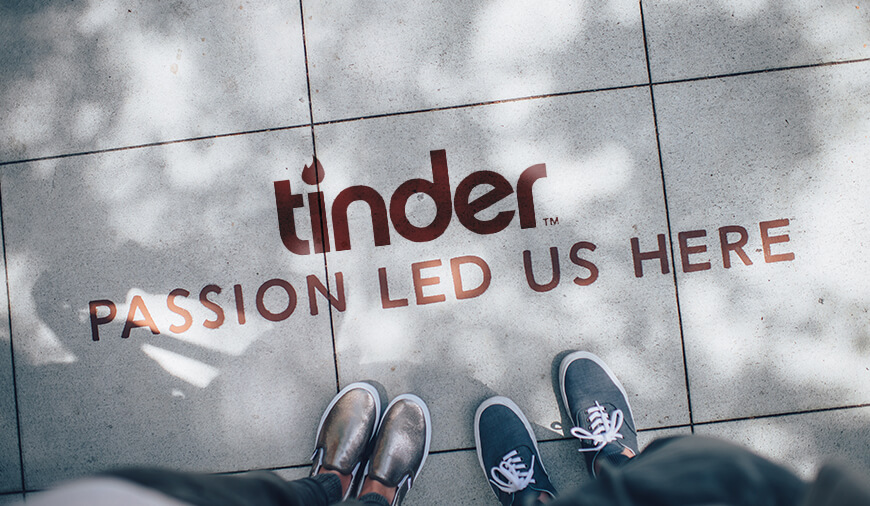 If you are single and is looking out for an ideal match, the chances are quite high that you must have heard about location-based social search mobile app, Tinder. It is the most popular dating app among Millennials than any other app. The statement is based upon one of the Piper Jaffray's surveys report.
According to a survey of young consumers from Piper Jaffray, among the 294 single respondents who took part in the survey, 27% of single millennials said they use Tinder (vs. 22% of single non-millennials), the figure is more than double that of Bumble at 12% of Millennials (vs. 3% of non-millennials).
Moreover, Millennials are more willing to pay to get a better match than ever. Match Group (MTCH), Tinder's parent company, reported the massive jump in revenue by 150% during the first quarter compared to a year ago. And in the last three quarters, the total subscriber clocked to 1.4 million.
Read: Tinder's Location-Tracking Feature Promises to Spice Things Up
Piper Jaffray analysts wrote, "The absolute level of privacy concern, however, is significant — 50% of Millennials indicate that privacy concerns do influence which platforms they use. While it is likely that respondents exaggerate the importance of privacy in surveys, we see this as an affirmation that Facebook's investments in 'safety and security,' are well placed."
As per the survey, millennials are less not bothered about the platforms due to privacy concerns. But even Tinder is not taking the privacy concerns lightly. In a significant update to its privacy policies, Tinder updated its regulation as per EU General Data Protection Regulation (GDPR). In the new policy update, users can download personal data anytime on the app through the Download my Data tool. Also, the user will have the choices to manage, export, and delete the data.
Read: Tinder Gold: Now Pay And See Who Is Swiping You In The App
In one of the blog post, Tinder conveyed, "We all know your swipes are your business. We respect the trust you've given us because let's face it, swiping is a private matter. As part of our ongoing commitment to transparency and the requirements of the EU General Data Protection Regulation (GDPR), we've updated our privacy policy for everyone to understand what information we collect, why we collect it, and how we use it."
In a recent move by Facebook, the social networking service company is getting ready to include a dating service on its platform. The announcement may have sent ripples among the current dating service companies, but it doesn't seem to bother Tinder as such.
Mandy Ginsberg, CEO of Match Group said, "Research also says the vast majority of singles would not want to use Facebook for dating primarily due to concerns of data and personal privacy, but more importantly they don't want to be contacted by strangers on a social network meant for connecting with friends and family."
Only the time will tell, how Facebook will impact the other dating app services. As of now, Tinder remains the unparalleled dating giant among the Millennials. Happy dating guys.