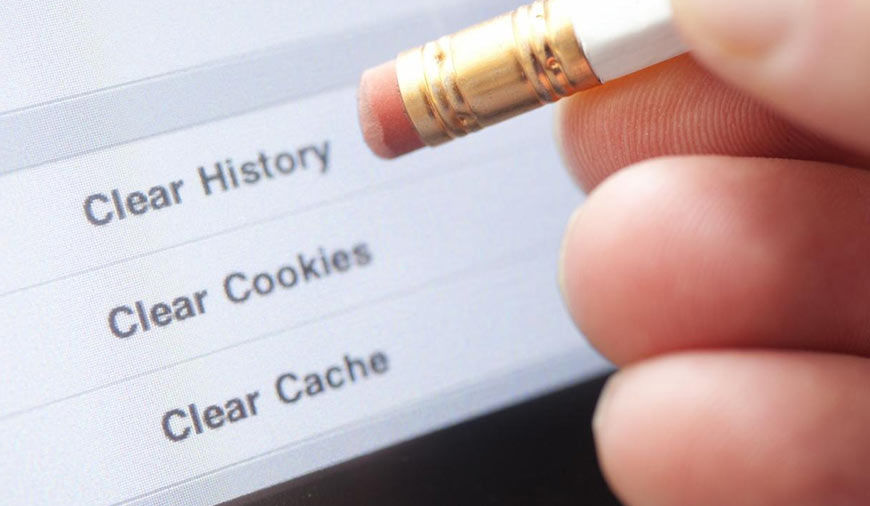 Web browsers use cache to make browsing experience faster for the users. That means whenever you use a browser, it save some information from the web to help a page load easily to reduce the loading time. The process over a considerable time period adds cookies and cache to your device. This makes it important to clear browsing history. The ways for clearing the history for different browsers have been explained here.
However, Clearing the Browsing history, Cache and Cookies Deletes the Following:
While you may perform the browser cleaning frequently to resolve performance problem of your device time-to-time, it is recommended to save the passwords and the other details listed above in the bulleted format.
Here is the guide to take you through the steps to clear browsing history of web and mobile devices:
Android
The steps to clear the browsing history, cache, and cookies depend upon the version of Android you are having and your preferred browser on the device. However, the simple steps go as:
Choosing Apps or Application Manager through Settings

Select the All tab

In the list of Installed apps, choose web browser to tap on the same. Select Clear Data and Clear Cache

Exit the browser and reopen the same
Chrome For Android
Open Chrome menu > Settings.

Go to (Advanced) Privacy.

Select All Time, from the "Time Range" drop-down menu

Skim through cookies, cached images, files and site data

Click on clear data

Exit the browser window and you are done
Chrome for iOS
The settings go like this:
Select Chrome menu > settings

Click Privacy

Tap clear browsing data

Choose the data you wish to clear

Click clear browsing data

Exit the browser and reopen the same
Safari for iOS
Click and open settings app

Tap Safari

Click "clear history and website data" and confirm the same

Exit the browser and reopen the same
How To Clean Cache And Browsing History of Desktop Browsers
Let's discuss the steps one-by-one
For Chrome
           chrome://settings/clearBrowserData
          - Browsing history
          - Download history
          - Cookies and other site data
          - Cached images and files
You will find a "Time range" drop down menu, you can choose actual time period for which you want to delete the data. To clear entire cache, select All Time
Microsoft Edge
Click the three star horizontal line placed at the top right

Tap the history icon and select clear all history

Select the choices including browsing history, cookies, and saved website data, cached data and files and click clear

Taping the clear all will prompt you a message to exit the browser
Firefox
          (note: if your menu bar is hidden, press Alt to make it visible)
Select the required range from the "time range to clear drop down menu" now select everything

Click the down arrow, next to details, click the elements to clear

Click, clear now

Exit the browser and reopen the same
Opera
Go to Opera menu to select settings, choose privacy and security, and clear browsing data

The dialog box "Obliterate the following items from: drop down menu, choose the time from when you wish to clear the history

Select the following
          - Browsing history
          - Download history
          - Cookies and other site data
          - Cached images and files
Click clear browsing data

Exit the browser and reopen the same
Safari 8 and Later
Go to Safari menu to select clear history or clear history and website data

Select the desired time range and tap clear history

Go to Safari > Quit Safari, you can press command Q to exit the browser completely