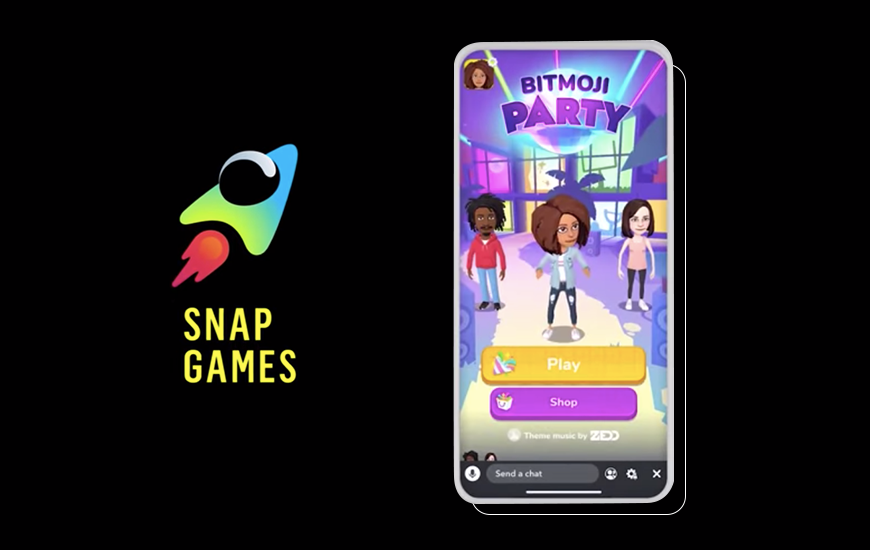 If you are thinking Snapchat is decelerating in the race to bag the social media crown, we must tell you that the multimedia messaging app is regularly updating its platform to rise above its competitors.
In a new bid, Snapchat has introduced Snap Games platform that host real-time, multiplayer games which can be played while texting and talking on the app. The new gaming functionality will boost the company's revenue stream and will extend an option for the user to juggle between chatting and stories.
Snapchat's multiplayer gaming format can be associated with the Snapchat's acquisition of PrettyGreat, an Australian game studio. The game curators are a team of a talented pool of developers who are known for their work to build Bitmoji Party, a Mario Party-style mini-game fest.
Interestingly, Snap dedicated a team of developers who exclusively built Snap games in the real-time multiplayer format. Following are the developer games:
Alphabear Hustle from SpryFox – a fast-paced word puzzler
C.A.T.S. (Crash Arena Turbo Stars) Drift Race from ZeptoLab – a cutesy racing game
Snake Squad from Game Closure – a reimagining of the classic Snake game set in outer space
Tiny Royale from Zynga – a top-down battle royale shooter game that feels like a Game Boy version of Fortnite  top-down battle royale game
Zombie Rescue Squad from PikPok – a zombie shooter    
Snapchat games were first suggested to be launched on the platform in the Snap Partner Summit held in Los Angeles, its first-ever press event. At that event, Snap also unveiled Scan, an augmented reality utility platform. With Scan, Snap intended to put its stories in other apps.
Will Wu, Snap's head of gaming, stated,
To fuel the monetization strategy, Snapchat multiplayer game will showcase a six-second unskippable commercial at the start of each game, which will further help the player to earn extra power and in-game bonus currency.
Further, Snapchat has clarified that the revenue squeezed out of the commercials will be shared with the developers, but as of now, the company hasn't clarifies the sharing percentage. Still, it will be interesting to witness the game on a social messaging platform.
Written By
She is a content marketer and has more than five years of experience in IoT, blockchain, Web, and mobile development. In all these years, she closely followed the app development, and now she writes about the existing and the upcoming mobile app technologies. Her essence is more like a ballet dancer.
Follow