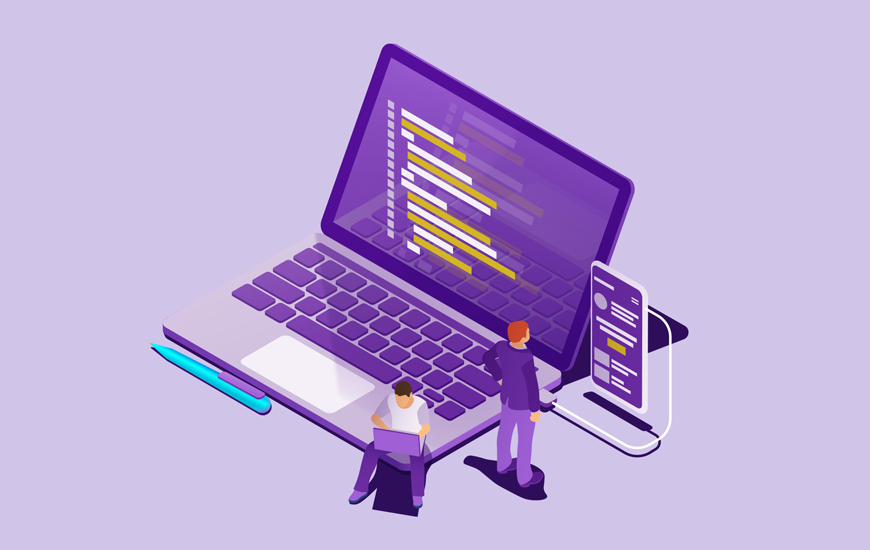 The software has to pass through multiple phases of testing during its development phase. Similarly, the app developers devote numerous sleepless nights before finalizing their codes, as well as strings. To do this, they need an emulator where they can examine how their application will run on an Android phone. 
The benefit with this early emulator check is that you can find some of the flaws and fix them right away. But, the most important concern here is how to find the best Android emulators from the heap of a list that claims to feature the best offerings? To offer proper assistance, here is our take on the best Android emulators a developer can choose from.
Also, online sports betting enthusiasts generally have more extended gaming sessions than most. It's true for those who regularly frequent premier online affiliates such as Efirbet, as they stand the most to gain from installing an emulator on their PCs.
Best Android Emulators In 2019
Remix OS Player Android Emulator
Bluestacks Android Emulator
AMIDuOS Android Emulator
Genymotion Android Emulator
Nox Player Android Emulator
Andy-Android Emulator
Droid4X Android Emulator
Windroy Android Emulator
KoPlayer Android Emulator
MEmu Android Emulator
Xamarin Android Emulator
Super Retro 16 Android Emulator
Best Android Emulators
The app market is full of emulators and every emulator claims to be efficient and strong. However, many emulators can pose various challenges like software crash, slow processing, and more. So, here is the best Android emulators for PC that allow you to run Android on your machine. 
1. Remix OS Player Android Emulator
Remix is an OS based on the Android x86 project. The reason I put it in the first position of the best emulators for PCs is that it is my personal favorite. Why? There are multiple reasons behind it being one personal favorite. It is very simple to install Remix OS on your Mac or Windows machine. But, you can even experience it without encountering the installing hassle. Remix OS player is absolutely a free emulator.
When you run Remix OS Player for the first time, you find an advance and new interface, with the taskbar on the bottom, as well as a shortcut button to access the installed apps. Besides, the Remix Central app provides you with the suggestions of popular games and apps that you can download effortlessly. 
You can download apps and games without any extra setup because it supports the Google Play Store. As acknowledged by the team, while playing a game you get a delightful experience by mashing a button. It may difficult for you to get a similar experience just from your touchscreen. Hence, they have optimized Remix OS Player for gaming purpose. 
Price: Free
2. Bluestacks Android Emulator
Whenever anyone talks about the best Android emulator for PC, it would be a surprise if the name of Bluestacks doesn't show up. It has only one downfall that it is still operating on Android KitKat 4.4 edition. Bluestacks comes up with a pre-installed play store, which can be categorized as the vital advantage of installing it. 
Additionally, installing, as well as sideloading apps on the Bluestack is absolutely a piece of cake! Bluestack is available as both premium and free edition. Nevertheless, the free version is spammed with sponsored applications that pop-up quite a lot.
Price: Free
3. AMIDuOS Android Emulator
This android emulator, also known as DuOS, has taken 3rd position in my list. AMIDuOS is developed and managed by American Megatrends, a Georgia-based organization. It comes up with Android jelly bean and Android Lollipop. You need to pick what you require, and you are good to go!
One thing that is crucial to know before downloading DuOS is that it does not have a play store. Therefore, you need to install apps from sideloading APK or Amazon app market, which is quite simple to do.
Price: Free
4. Genymotion Android Emulator
Genymotion is one of the most flexible Android emulators for PC because it can easily emulate Android phone and Android edition. From Android KitKat 4.4 to Android 7.0 Nougat version, you got it all. However, it does not come up with the Google Play Store, but there is no need to worry about it. You can simply fix it by installing GApps manually.
Genymotion offers a web-based online environment that might be useful for cloud-based apps deployment and testing. This emulator is a perfect tool for developers' requirements. Nevertheless, you can use it for gaming. 
Price: Free
5. Nox Player Android Emulator
Nox player is another fantastic Android emulator designed for Windows and Mac. It is designed with a pre-installed play store. I have only noticed its one downside, i.e., it runs on an old Android KitKat edition. It has a new feature to "simulate touch" functionality, another name for keyboard mapping. Moreover, it helps you while playing games.  
Nox Player brings forth a pre-rooted edition of Android; therefore if you wish to try root-enabled apps, it is possible to do it here. It is one of the reliable Android emulators for PC. At the time you download the installation file, you don't need to do anything else. Just run it and start enjoying Nox. It is suitable for diversions and supports gamepads.  
Price: Free
6. Andy-Android Emulator
Another exceptional Android emulator app that can run approximately the whole gamut of Android experience. It makes Andy tremendous as a productivity-focused emulator. It can allow you to play games as well. With a simple UI, the capability to use as a controller, and helpful keyboard shortcuts, Andy is one of the most prominent emulators to use. Moreover, it runs on both ARM systems and x86. 
Price: Free
7. Droid4X Android Emulator
Droid4X has its pros and cons. It comes up with a basic plan, which ought to be easy for a large number of people. This emulator advertises itself towards the gamers and floats support for casual games. Droid4X even enables you to use any application on your PC or Mac.
It provides you a cunning approach to utilize the Google Play Store. You can simply pick any of the applications of your choice. Moreover, it delivers you a great user-experience, gaming controllability, and compatibility.
Price: Free
8. Windroy Android Emulator
Windroy is another emulator that cannot be ignored by any means. The working of Windroy is similar to other emulators, but there is a reason to add it on the best Android emulators for PC. It entirely runs using the Windows portion. If I talk about its working, then it is the simplest emulator from all the above. The reason behind this is its lightweight user interface design.
Price: Free
9. KoPlayer Android Emulator
Being one of the recent Android emulators for PC, it has figured out how to pave its path. The primary concentration of KoPlayer is for gaming. You can utilize the key mapping, to copy a controller with your console. Similarly, the players can record diversion and move it wherever they require. 
Price: It is free of cost.
10. MEmu Android Emulator
It is a competent Android emulator for Windows, which is based on Android Lollipop. Unluckily, MEmu comes preinstalled with the Android Jellybean 4.2 version and upgrading it to Lollipop needs downloading extra packages. It is supported on Intel, Nvidia powered by Windows PCs. Unlike Remix OS Player, this Android emulator is compatible with AMD chipsets as well.
As soon as you open this emulator, you are welcomed with 4-year old Android edition. The main menu is situated in the right-hand sidebar. MEmu comes up with a pre-loaded Google Play Store. Hence, you can browse, as well as download Android games and apps efficiently.  Moreover, MEmu relates itself with APK files on Windows OS.
As a result, you can access the APK file from anywhere. It would open automatically and runs in MEmu. If you discover new Android apps, you can have this Android emulator to push the app instantly to your phone through USB cable.
Price: Free
11. Xamarin Android Emulator
Among the host of Android emulators, Xamarin Android Player is not known to most of the users. Since, it is the result of proficient engineers, as well as organizations; it doesn't have bugs. It runs Android on an x86 virtual machine with the help of OpenGL and hardware accelerated virtualization.
Therefore, it is quite faster than other Android emulators. Also, it runs with Xamarin Studio, Visual Studio, and other application supported by ADB. 
Price: Free
12. Super Retro 16 Android Emulator
Super Retro 16 allows you to play Super Mario RPG, one of the significant attractions. It is possible to synchronize the cloud and get frequent gaming on each one of your devices. Including it on the list of the best Android emulators for PC is a must because of its popularity among users.
Super Retro 16 includes on-screen controls. Not only this, you can even enjoy the multiplayer mode while utilizing Bluetooth and Wi-Fi.  
Price: Free
The Bottom Line
So, these were the best and most reliable and effective Android emulators available for both Windows and Mac. However, before concluding the write-up, we would recommend you to choose the Android emulators wisely so that, the results you get are impeccable. All the emulators discussed here are available free of cost. 
I hope this list of best Android emulators for PC will help you to the best offering as per your requirements. We would love to know about your favorite pick from this list of the best emulators for Windows or Mac. Moreover, if you think we missed out any good Android emulators, let us know about the same in the comments. 
You may also like:
Amazing Sites to Watch TV Shows Online
The Best Icon Packs For Android
5 Mobile Game Development Tools 2018