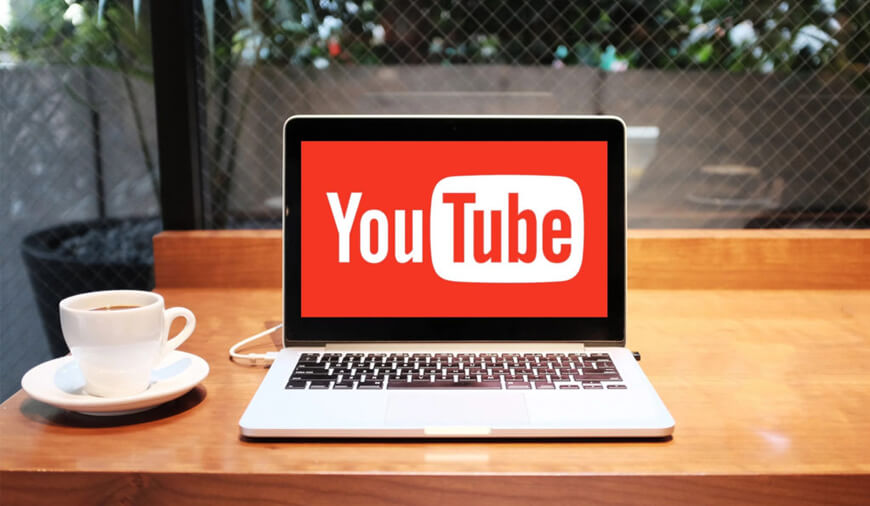 You must agree to the fact that when we discuss the hottest social sharing websites, YouTube generally gets all the attention. No doubt, Fb is the most essential social networking site, but YouTube has the second largest attainment if I talk about the normal usage. 
However, do you know all YouTube hacks or features? No, right? This is because there are a ton of cool things you can do with it. Today, I am going to talk about these YouTube tricks that you must be curious to know. So, let's begin without any further ado.
1. Create your Own YouTube URL
This feature is not available for all the users. You can only create your own custom URL if you have at least 100 subscribers, your channel icon has an uploaded photo, and your account must be more than 30 days old. By using custom YouTube URLs, it is possible to create URLs that can be simply remembered based on your username as well as the display name.  
URL setting-up guidelines on YouTube: 
First, go to YouTube account settings
Hit on 'Advanced' button in the name section
You need to claim it, by tapping on 'You're eligible for a custom URL. Claim it here'
Now, paste the URL
Tick the box, in order to agree to the terms and services
After this, click on 'Change URL'
Note: It is not possible to change custom URL, therefore always be careful while generating it.
2. Create a Link that Begins YouTube Video at a Particular Time 
By using this feature of YouTube, you can build a link that can begin the YouTube video at a particular time. Therefore, if you wish to send someone a video and point at a certain moment, then you can do it with the help of this link. 
Method to Set It Up on YouTube: 
Open the video
Now, click on 'Share' button available underneath the title of a video
Select the box present to the 'Start at'. Then, mention the time you wish them (videos to begin with)
Important Note: You can add the time you wish to start the YouTube video. For the same:
A generic link will be created
Finally, copy and paste the link, in order to send it to others
3. Add Links to Your Videos that are Clickable 
One of the YouTube tricks is that you can engage with viewers while they are enjoying YouTube videos by using clickable links. Any link you keep in YouTube videos is known as annotations. Moreover, you can ask people to subscribe to the channel you have created or link them to other campaigns, as these annotations work as CTA (Call-to-Action). If you wish to add the annotations to your video, it is important that you have a verified account. 
YouTube Trick to Set It Up: 
Turn on your YouTube accounts' external linking
Tap on 'My Channel'
Click on 'Video Manager'
Search the video in which you wish to add links
Hit on arrow situated next to the 'Edit' button
From the drop-down menu choose 'End screen and Annotations'
After this, move to 'Annotations'
In order to add, click on 'Add Annotation'
Pick the type of annotation from 5 Annotations options available in the drop-down list
Now, add the text
Choose a font color, size, and background
Check the box adjacent to the 'link' and add a link
In the final step, click on 'Apply Changes'
4. Add an End Screen for the Promotion of Content
Yes, another Youtube trick to keep the viewers engaged on your YouTube channel is by displaying them customized end screens that suggest other YouTube videos they can easily check out.
Method to Set it Up on YouTube: 
First, go to 'Video Manager'
Now, click on 'Edit'
Select 'End screen & Annotations' from the drop-down list 
You will be taken to the end screen creator studio
Play different templates, as well as background to check which 'End Screen' you wish to choose
Finally click on, 'Add element'
5. Watch and Edit Transcript Generated by YouTube
Did you know that YouTube creates a transcript automatically for every YouTube video that you upload? Well, it does. These transcripts are visible to all the users. However, if you do not wish your transcripts to be shown, then you can hide it by using a manual method.
Method to See Your Transcript on YouTube: 
First, open the video 
Tap on 'More' tab available underneath the title of a video
Now, from the drop-down menu, choose 'Transcript'
You will see transcript in the similar window as a new module
If you want to edit the transcripts, you can do it manually to get it in the search. Follow this method to edit the transcript on YouTube: 
To begin this, you need to open the video
After this, click on the icon 'Subtitles/CC' available on the right side
You will have to choose a method from the present three different methods to upload 'Subtitles/CC'
Once it is done, you can upload a pre-written text transcript or else upload a timed subtitles file
You can paste it in a complete transcript of YouTube video in which the subtitle timings are set up in an automatic way
Finally, mention the transcript as you watch the video
6. Turn any YouTube Video into a GIF with URL 
Everyone loves GIFs, but knowing how to make them isn't common. Well, it should be, because all it takes is a little YouTube trick.
YouTube Trick to Create GIF: 
Choose a video to watch on YouTube
You will find the URL at the top of the browser
Now, add the word 'gif' subsequent to the domain name. It will read as "www.gifyoutube.com/[your-video-tag]"
This will take you to gifs.com. You will find your video already uploaded and ready for the editing 
Here, you will see a menu of different options to your left-hand side, along with a timeline bar and your video
You can easily set the GIF duration, add captions, crop its frame, and more
Finally, click on 'Create GIF' situated on the right-top
It will give you a GIF title with a set of tags
Click on 'Next'
As soon as you do so, you will get a landing page from which you can share your newly minted GIF.
Important Note: You can only download this GIF file to an offline file. Also, for this, you need to sign up with gif.com.
7. Create, Share, and Collaborate on YouTube Video Playlists 
Similar to other media sharing websites, such as Spotify and iTunes, you can generate a 'playlist' on YouTube, which is just a place to save, as well as to organize your or others' videos. You can make your playlist private, public, or even share it with others in a direct manner.
Playlists are helpful for multiple types of users, from a user collecting cooking videos for his/her upcoming lunch party to a brand, which is parting its YouTube video content through topics.
Steps to Create a Playlist on YouTube: 
First, click on your account icon situated in the top right, and go to your Playlists page
Choose 'Creator studio', then on 'Video Manager', situated on the left, and finally on 'Playlists'
After this, click on 'New Playlist' on the top right 
Here, select whether you would like to make it public or keep it private
Finally, YouTube will create a new playlist page
If you are adding a video to your playlist while watching it, follow these two simple steps:
Click on 'Add to', below the video title
Then, select the box, which is next to the playlist to which you want to add it
If you wish to add a video to your playlist from Playlists page directly, follow these steps:
Click on 'Add Video' and either select a video from the uploads or paste in a video URL, or find a video on YouTube
As soon as you find the video to add, choose the 'Add to' from that video 
Finally, add it to your playlist
If you wish to add your friends to your playlists, then you just need to turn on the ability for collaboration with your playlists. After you turn it on, people with whom you share your playlist link can easily add the videos to it. Moreover, they can even remove the videos added by them.
Steps to add friends to your playlist:
Go to the Playlists page
Open selected playlist you wish to collaborate on
Hit on 'Playlist Settings'
Then, choose 'Collaborate' tag
Go to the setting that permits collaborators adding videos to the playlist
From here, it is possible to forward a link to your friends where they can simply add videos to your playlist
8. YouTube Collaborate Playlist Setting
As soon as your friends have been invited to the playlist, they can add or remove the video they have added. What all they have to do is to follow some on-screen instructions to confirm that they wish to be a contributor. Also, they want to store the playlist to their own account.
That's all for now. We generally use YouTube to watch videos, however, you can do multiple things with it. I have shared some key YouTube tricks and features you can use. Hope, you would start applying these Youtube tips and tricks soon. 
You may also like:
You May Soon Get New 'Explore' Tab On YouTube
YouTube Expands Its Picture-in-Picture Mode
YouTube Added HDR Video Support For iPhone Users