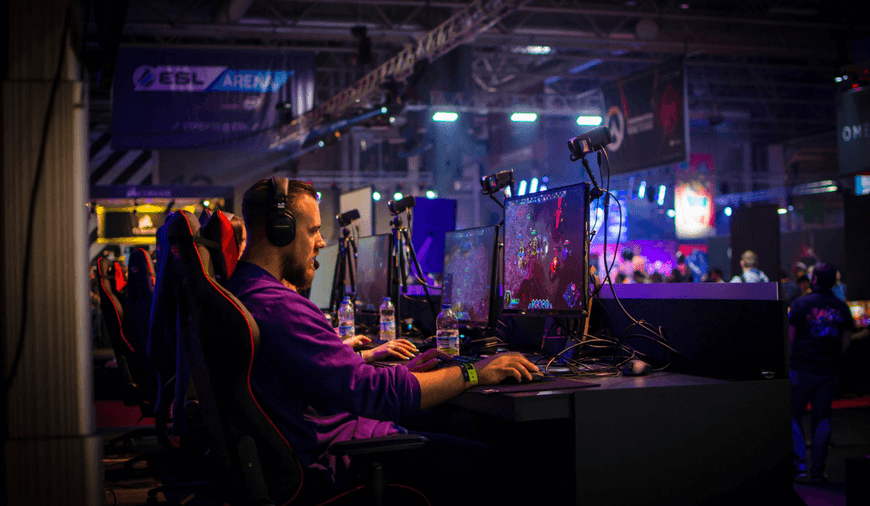 India is all set for stellar growth in the field of online games in the next five years. As per a joint report by Google India and KPMG, India's online games industry will grow by $1 billion from the present $360 million by 2021, registering a 20 percent growth. Further, the Indian gaming world is expected to cover over 310 million people from the current 120 million by 2021. 
What it states, is a substantial opportunity for local and foreign mobile game publishers and investors to introduce different mobile game applications to the ecosystem. Given the fact that there are over 30 million smartphones that are sold every quarter with over a billion mobile data subscriptions, the expected gamers out there will be more than 300 million in the coming years. 
Adding to this rise of online gaming are multiple factors the localization of content, the growth of digital payments, mobile penetration and more. Let's see how each of these is bringing the new age players into action.    
Digital Payments
The effortless deposit and withdrawal of payments have further added to the rise of cash games and freemium models. Consumers are now steadily gaining confidence to change over to digital payments for entertainment services like games. This increased trust is likely to provide the required impetus to online gaming in the coming times.
What triggers paying for online games, is high engagement and the perception that paid games are much better than freemium games. Some of the segments where the game spends are significantly happening, as per the KPMG survey are:
| Description | Market Characteristics | Findings |
| --- | --- | --- |
| Gaming spends | Current paying gamer(s) spend on downloading and upgrading access in the games | More than 59 percent of paying gamer(s) |
| Mode of Payment | Most payments are made through debit cards followed by internet banking | More than 24 percent of paying gamer(s) |
| The propensity to pay in future | Most gamer(s) are willing to pay up to INR 200 per transaction for online gaming, going ahead | Around 35 percent of gamer(s) |
| Gaming as entertainment spends | Over 80 percent of payers consider spends on gaming as part of entertainment spends | Around 86 percent of paying gamers(s) |
This is a clear indication of the changed mindset of gamers and their acceptance to pay for quality and value-driven entertainment. 
Localization of Content
The Indian language internet users have surpassed English users with 536 million Indian language users compared to 199 million English users by 2021. This growth in the user base will be further complemented by the increasing penetration of internet-enabled devices, affordable internet services, and rising digital literacy in India. 
Hindi user base is likely to outgrow English, followed closely by Marathi and Bengali users by 2021. Tamil, Telegu and Kannada users will be the most engaged through 2017-2021. Of all the local content, 99% is consumed through mobiles, with the overall share of internet users in India accessing the internet through mobile devices being 78%. 
Mobiles Devices 
Today, on an average an online gamer spends thirty minutes on gaming. Of these gamers, 88% are on mobiles, enjoying the concept of 'play on the go.'  The top genre is a puzzle, action, and strategy-based games like the rummy game. These gamers are looking for high engagement games and want a smooth experience. The experience of games through apps is around 69% compared to enjoying the same game through mobile websites. 
The Paying Gamer
Indian gamers are not very high spenders in online games. However, an engaged and paying gamer spends nearly one-third of their online entertainment expenditure on games. Even though some factors drive an urban player, stress relief, and social interaction remain the key reasons. The player doesn't want anything complicated. Short levels, easy to play games with simple controls, drive the maximum engagement. 
What Does The Future Look Like?
India is now looking at value seeking and price sensitive market. The online gamers have so far experienced free games and are now moving towards the freemium models. The players are looking for a challenge with the confidence of winning games. It is this perspective that has seen the growth of cash games like rummy. Being a game of pure skill, players are confident to play online and even win real cash for it. Given that the payment modes are secure, the 4G data connection is cheap, rummy game download ease you to play on the go and the games are quick and short, players are now enjoying these games more and more. 
Multiplayer gamers show a higher likelihood to pay for games in the future. In-app purchases make these gamers confident to keep continuing the platform. With the acknowledgment of Indian preferences, the popular traditional games like rummy, and teen Patti is seen to connect the common man to the traditional social behavior and habits. 
Indian gamers are emerging, and while both international and local games are making it to the top category, the local language preference is carving the way for Indian games to make it to the top.