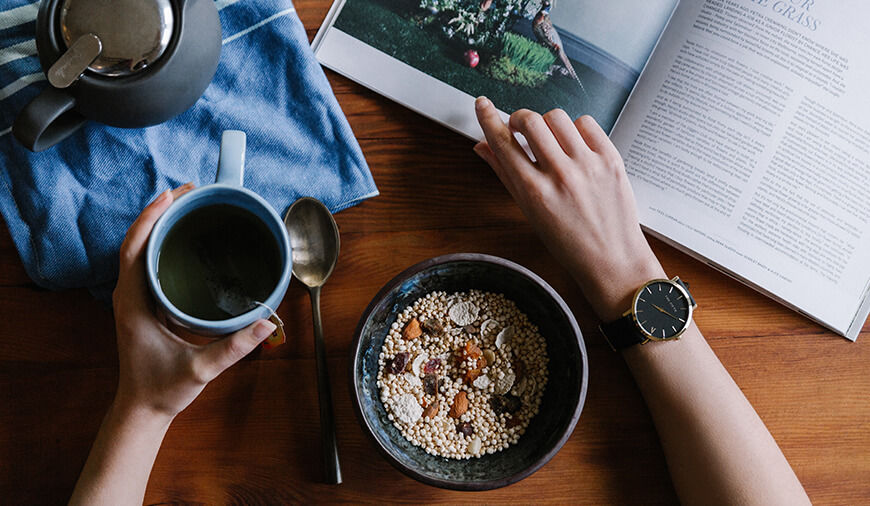 It is the right time to harness the power of technology in our day-to-day life to make it happier, less stressful and a lot happening. Well, the good news is that we have the gadgets to make our everyday life more productive with the apps we all have been reading about all these years. The world is not the same as it was a few years ago. The life is shifting from lagging-behind to leading ahead and all we could do is to keep the pace with the scenario to remain competitive in this ever-growing race.
We want you to win at every single step and that's why here is a detailed description of some of the most excellent applications that could easily take the morning stress out of your daily routine. Care to know more about such applications? Here goes the list.
1. Headspace - Meditation Made Simple
The very first morning ritual that every one of us should follow is meditation. A great start to your day requires remaining calm and composed throughout the day and app like headspace can do it all for you. The app offers themed sessions to the users pertaining to their exercising needs. There are bite-sized meditating tips to accommodate in between your busy sessions. Headspace is more than a meditation application as it plays the role of your personal meditation guide and sits right there in your pocket. With a meditation application like this, it becomes easier to remain focused.
Get the application from App Store
2. Quick 4 Minute Workout
Quick 4 Minute Workout provides you the option to kickstart your workout sessions anytime, anywhere without requiring any of the equipment. This app suits those who have a really busy schedule. The app is based on popular Tabada protocol, generally followed by Japanese athletes. The workout sessions are based on high intensity interval training otherwise known as HIIT. The HIIT practice is proven scientifically to offer you benefits similar to a trip to the gym. Additionally, the app could offer you benefits in a much lesser time-interval. The app combines the list of best exercises to offer extended benefits to the users.
Get the application from App Store
3. Digg Reader
As one of the most prolific applications that deliver the most interesting news trending around the globe. The app is powered by social signal and offers the most happening news right on your smartphone. Right from mind-blowing blog-posts to the stories that seem to have an impact on the users, Digg Reader brings it all. The Digg Reader app is your way to remain updated with the latest news and posts. This real-time reading app brings news after authenticating the same for the readers. Users can find authors, writers, & bloggers in order to follow them.     
Get the application from Google Play Store
4. BigOven
Your morning routine is not completed before you have your breakfast ready. BigOven makes cooking simple for you. The app helps individuals to learn the hacks of cooking in a short time span. With this amazing cooking application, you will be inspired to take cooking as a hobby. The app gives you access to the massive library of recipes. The app is much more than a cooking app as it not only teaches the ways to have your breakfast every morning on your table but also the ability to make grocery list in the app only. The app thus makes meal planning much easier.
Get the application from Google Play Store
5. Airbnb
It is important for you to take rest from the work and wake up to a beautiful morning at a place you have not discovered yet. In case, you are one such soul, grab an app non other than Airbnb. The app is truly a traveler's delight and offers hotels at a much cheaper price. You can search for a place to stay at any corner of the world with the help of this application. It also provides additional services to plan your day at a new place, rent a car and can do other such stuff while you are staying at a new location.
Get the application (Android/iOS)
The Upshot
With these brilliant productive applications, you can have your morning more organized. As you need to accomplish a number of tasks on any given day, the assistance from these applications makes it easier to get the most out of any ordinary day. Be it having your daily dose of meditation or reading the newspaper or even getting lessons on authentic dishes from all across the globe, all you need to do is to make a few clicks to get the app install at your smartphone. With these apps, you can surely have a great start to your day without compromising on a single ritual in your daily routine. These apps really help to add productivity to your daily routine and making your day much more thoughtful.
Written By
Neha Baluni
Being a Senior Technical Writer at MobileAppDaily, Neha Baluni loves jotting down her piece of opinion for the advancing technology in mobile app world. Having a journalism background, she is a writer by day and a reader by night. Her passion for writing covers different categories of technical and non-technical genre. In addition to writing, Neha loves traveling a lot.
Follow