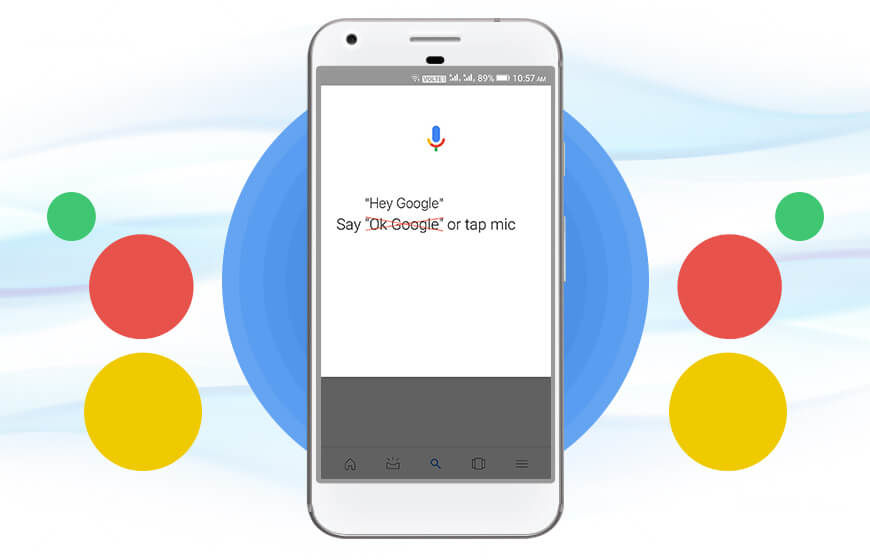 Google finally starts to clean the hotword mess it created with Google Assistant. Until the latest update, Android users were stuck with different hotwords to unlock Google Assistants on Android smartphones and Google Smart Home Speakers.
While the latter could be unlocked with a simple hey, Google", Android users could only unlock the voice assistant on their smartphones using  "OK, Google". These differences were starting to annoy those Android users who had both a smartphone and smart speakers.
However, Google is finally making amends by offering a choice between "hey, Google" or "OK, Google" to unlock all devices.
As reported by many users, with the revamped configuration settings for voice commands, "hey, Google" hotword will now unlock not just your smart speakers but also Android smartphones. While the latest hotword addition seems like a sudden change, Google had started testing "Hey Google" a couple of months ago.
In case you're one of the Android users who prefer to use the time-honored "OK, Google", worry not, for both hotwords can be used to invoke Google Assistant, available on all supported devices.
Although Google's move with hotword choice seems like an obvious one, several still don't understand why Google won't offer a custom hotword choice, allowing Android users to pick whatever voice command they wish to use to unlock their Google devices.
This new change might be a small one but was much needed, especially for those Android users who handle multiple Voice Assistants as it relieves them of a headache to remember multiple trigger phrases and the associated chances of a slip-up.
The reconfigured setting will feature on all supported devices and with Google's latest app update, the hotword choice on Google Assistant is now available on more handsets than ever. Some of which include the Moto G5S and Moto GS5 Plus, Nexus 5X, OnePlus 5 and OnePlus 5T, as well as the Galaxy S6, S7 and S7 edge.