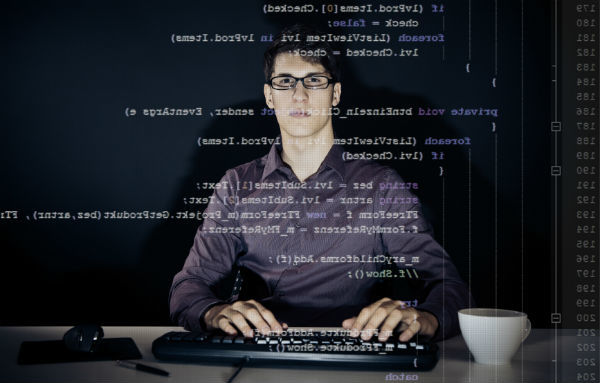 With the increasing demands of the mobile application in the enterprise, mobile app development needs to deliver product quickly. Now the mobile app technology is changing every day and long time coding process isn't compatible to compete with it. Companies and developers are facing these problems in order to satisfy the need of clients efficiently. Developing an application embedded with the ambient features and unique functionality isn't possible with conventional way within given time frame. With the help of low-code platforms, all these issues are easily resolved. Low-code tools or platforms help organizations to overcome many hurdles like too long development process of an app and high costing.
What are low-code platforms?
Low-code platforms are set of tools that automated with the predefined coding that spins again and again in development. These tools allow the developers to bypass the plumbing and re-implementation process every time in projects. The process of hand coding all the time is pretty much tedious and time taking. These tools just create the desired coded results without much effort for the development of the accessible and reliable application.
Why choose low-code platforms?
Today everything is digital and almost every service, enterprise or work is an app-centric. This too much requirement of applications pushes the developers to create or build an application in a shorter period of time with all the desired functionalities. Handwritten tools cost too much time, the developer needs to be extra careful while developing them. With the shorter time frame app development with hand-coding is a convoluted process. Less-code platforms make it all effortless and provide the desired result under given timeline even more quickly.
No more pain of the long hand-coding process.

The fast and more convenient way of developing an application.

Saves time and deliver the product faster.

Saves a large amount of capital interest in app development process.
What Developer Thinks?
"Are low-code platforms can be used by anyone, developers should be worried about their job? NO" Low-code tools or platforms help the developers by eliminating the need for long codes in app development. It saves the developers from spending long hours on tedious codes and editing them, however, it still requires a fundamental knowledge of codes and software.It is necessary to have knowledge of codes and software in order to operate these less-code tools. If you don't have any clue about coding low-code platforms won't take you much far. These tools are not built to replace the developer instead, it is to integrate with their work. Low-code platform's main aim is to assist the developers in order to increase productivity. A developer using less-code are able to build an amazing app in a shorter time with less stress.
Low-code or No-code?
There is a lot discussion regarding, is low-code development is NO-code development?. Low-code development enables the developers to build simple apps without touching the codes.However, the majority of enterprises needs their app to integrate with the database of others it needs certain coding. No-code is not possible in these app development cases.
Are these platforms Trustable?
Low-code development is very important and beneficial if we consider present app industry. With the hand -coding tools the process takes time, and even the most advanced system can build an app which is out of date by the time it delivered. To ensure the optimum productivity of mobile application low-code and developers both are necessary.