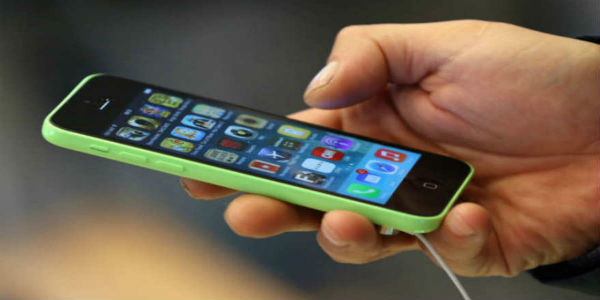 Mobile application success or its functionality is highly influenced by the Mobile user interface (MUI).How mobile application interacts with the user and its whole way of establishing a connection is need to be very persuasive. Mobile phones from the push button or flip to smartphones enabling the user to swipe, tap, scroll changed the whole machine-human interaction. Mobile app technology evolving every day in order to improve its MUI. Recent innovative addition to the tech world such as wearable devices, artificial intelligence,machine-to-machine learning and also the IoT is changing the MUI. This advancement in technology serves much convenient way to interact or use the mobile application.
Have a look at some trends that may be the future of MUI
Manage and useful app with smarter way
Android and Apple app stores are filled with millions of applications competing to get download and stay longer in users mobile. Surveys have proven that a user spends half of its time on the as single app, that makes driving user towards something new even more challenging than ever. Users are now shifting towards the smarter apps having new technology to assist the user in many aspects. Apple's Siri, Microsoft's Cortana or other AI technologies which are the major breakthrough for mobile app development. Applications support voice control and compatible with these technologies are easy to access, manage and handle by the user.
Messaging App's rapid growth
In recent years messaging applications have taken the peak position application world. Messaging applications like Whatsapp, Facebook Messenger, WeChat, Snapchat and are among the top 5 popular apps with most active users, there is no doubt these apps are highly engaging. These mobile applications now not only serve the medium of communication but also enables to make transactions, view content, connects to brands.With extending the diverse usability of messaging applications user's drawing towards it and feels no need to go to any other specific application.
Notification: Smarter Interaction
Notification or push notification technique is very quickly accepted and appreciated by the.Alerting the user at the time of need and delivering him the specific and relevant information quickly without the actual app interaction. This feature is the best way of app interaction, its application gathers the information about the user and notifies him regarding interested data. By knowing the user's location, time and what he actually needs application directly provides him with the solution or suggestions which are amazing. As this trend is continuously advancing in mobile app development they need to directly interact with the app will be diminished.
What Next?
With all this stupendous technology and innovation, MUI continues to change every day. Mobile app development sector is working to integrate the advanced technology with the mobile application to ease the user and provide even better MUI. These trends and upcoming advancement in mobile app technology will shape the MUI with the less interaction and more functionality. 
Written By
She is an experienced business and marketing consultant of the mobile app industry; advising on anything from the perfect branding to the latest tech releases. She is passionate about writing well-researched reports to help the app owners and the mobile app industry audience. She has a vibrant touch that goes well in her writing as well.
Follow